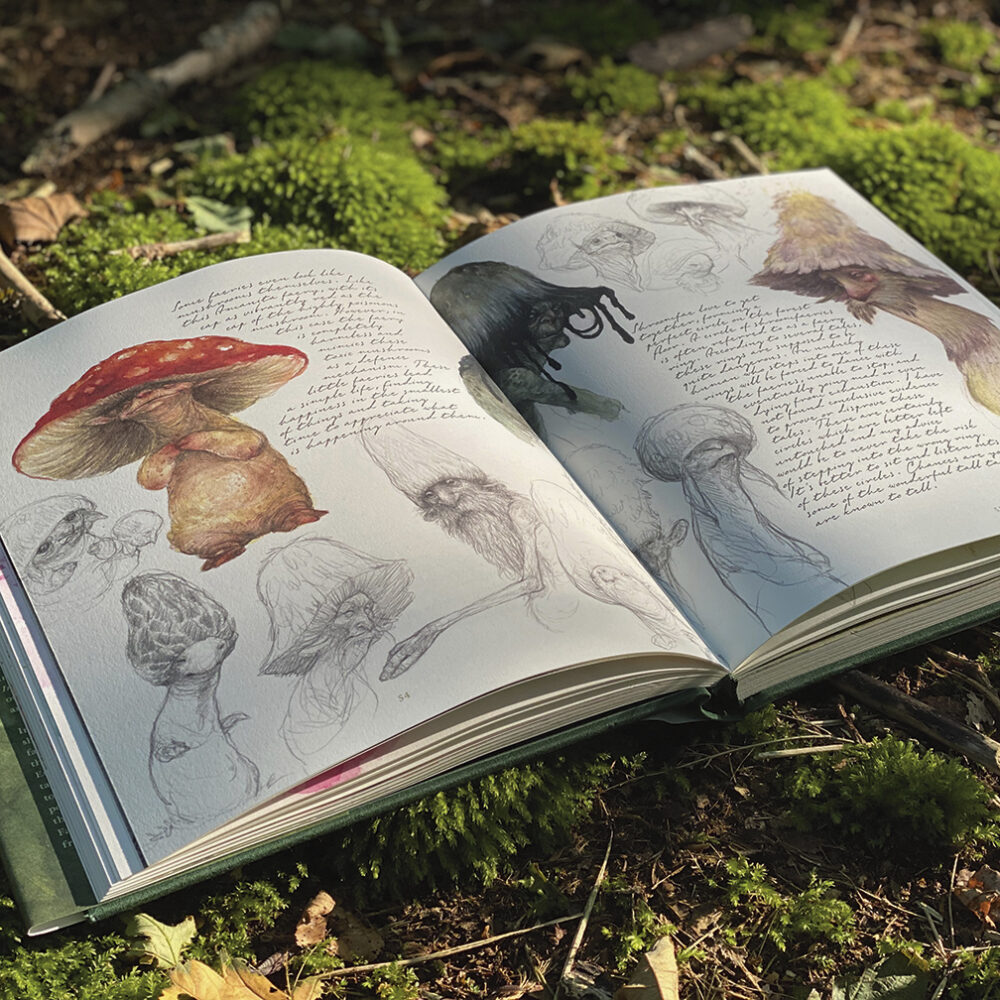 Drawing inspiration from European folklore, mythology, fairytales, ghost stories and anything from tombstones, Victorian photography to popular movies and music Iris explores the depths of darkness to find the light. Storytelling is an essential part of her artwork and, as an artist, she strives to lure in the spectators, to get them connected to the work and open a gateway to the imagination.
Her personal project Faeries of the Faultlines was a huge success. It is an art book filled with sketches and full color pieces accompanied by short stories taking readers on epic journeys.
The book's intro was written by pre-eminent faerie artist and an authority on faeries and faerie lore: Brian Froud. Their collaboration further extended also in Insight Editions' The Dark Crystal Bestiary: The Definitive Guide to the Creatures of Thra art-book.The project gave Iris the chance to reimagine characters created by Froud himself.
About these two books and many more other Iris-related aspects, we'll discuss in this upcoming Playgrounds TV in-depth interview.