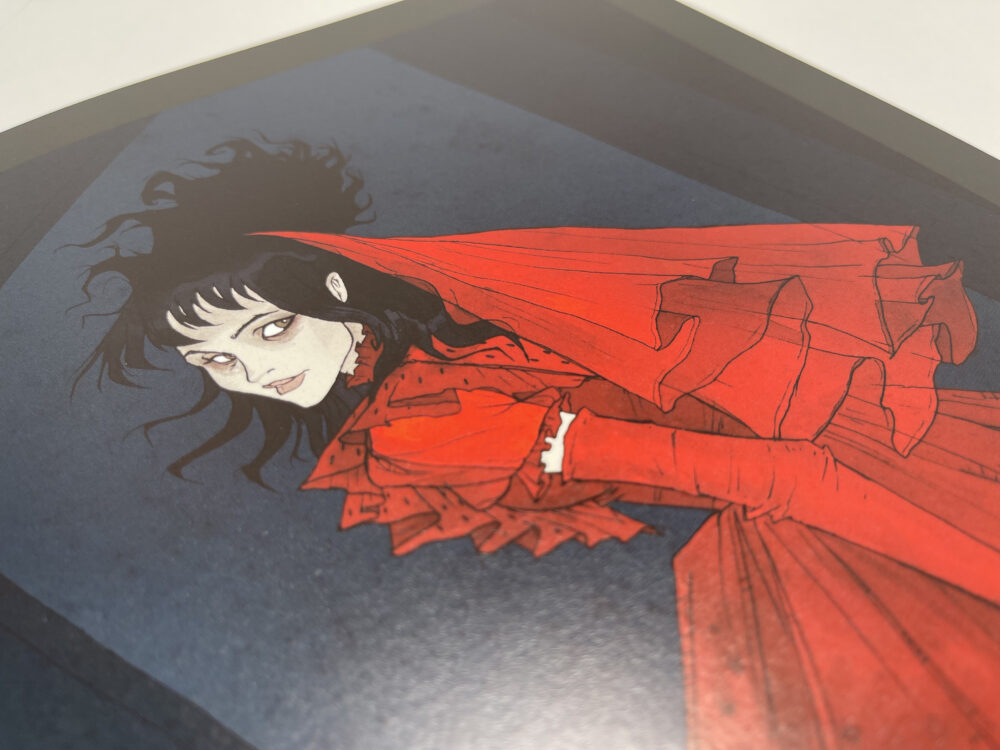 Growing up, Abigail Larson had romantic ideas of becoming an opera singer and joining a carnival one day, though neither worked out due to her terrible stage fright. Instead, she found she could still put her daydreams on paper, and eventually found a much more suitable career for herself in the world of fantasy illustration.
Her illustrations have been featured in various publications including ImagineFX, Clip Studio, Spectrum Fantastic Art, Art Fundamentals, The Graphic Canon of Children's Literature, Rue Morgue, and Digital Artist.
Her fully-illustrated picture book, The Cats of Ulthar by H.P. Lovecraft was released in November of 2016, and that same year she teamed up with Universal Pictures and Desert Owl Games to create The Huntsman: Winter's Curse, the companion game to "The Huntsman" feature film.
Abigail's tarot deck with author Sasha Graham, The Dark Wood Tarot, was released June 2020, and her latest tarot deck with author Minerva Siegel, The Nightmare Before Christmas Tarot Deck & Guidebook was released in September 2020.
In this in depth interview we will look not only at Abigail's artistic journey, but also discuss her successful relationship with art books.