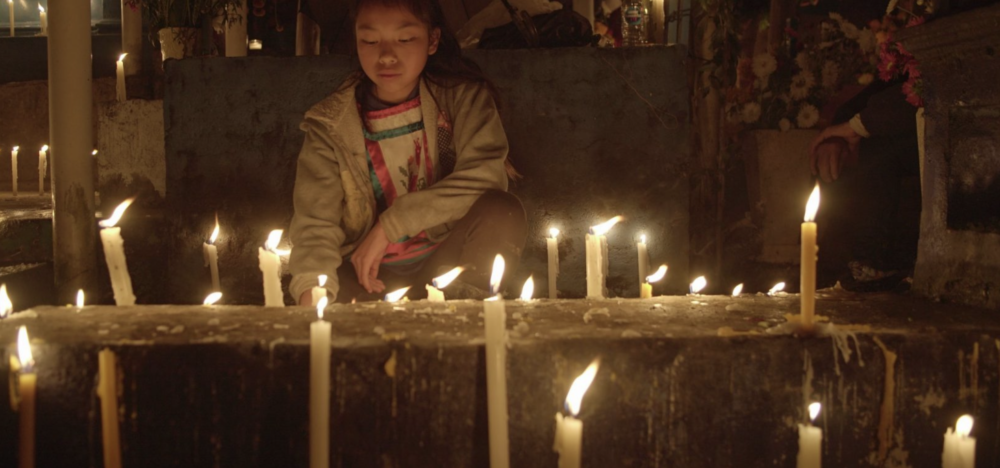 And we're not talking about those fantastic producers on and off set, the call-sheet makers, the budget keepers, the hands-on controllers. But about that other producer. The money seeker. The rights regulator. Sometimes the initiator of a film. And sometimes not only the person with ultimate responsibility but also the owner of a film. Not unimportant!
In this online masterclass a mix of established film producers and the new generation. We ask them to tell about their work through a number of practical examples. The masterclass is moderated by Next coordinator Maureen Prins.
In tight collaboration with KONKAV.
Tentative program. All rights reserved. Dutch spoken.
One of the speakers will be producer Ilja Kok. She founded Copper Views in 2015. Her mission? To achieve a better mutual understanding through documentary and dialogue.
They aim at creating a better mutual understanding, and overcoming prejudices and stereotypical thinking, regarding topics as social conditions, culture clashes and issues concerning globalization and related matters. 
Also present is Corine Meijers, freelance producer for Submarine Channel and founder of Studio Biarritz. This brand-new production house specializes in audiovisual projects that cross borders. Corine develops her own projects, but she also loves collaborating with filmmakers, artists and partners from all over the world to produce stories with a lot of heart that are relevant for our trying times. As a producer Corine crosses borders in form, technology and subject matter, in collaboration with filmmakers, artists & partners and in audience reach, distributed on multiple platforms.
Image header: Floating with spirits – Juanita Onzaga, c0-production Studio Biarritz
Also present this afternoon will be production company Keplerfilm. Keplerfilm was founded in 2016 by longtime friends Derk-Jan Warrink and Koji Nelissen who worked at several Dutch production companies. For more than eight years, they were lucky enough to be surrounded by many inspiring talents with whom they succeeded to shape and generate amazing films and TV series. They've worked on award-winning projects, both in their native The Netherlands as internationally, such as The Lobster (Yorgos Lanthimos), Bullhead (Michaël R. Roskam) and Blind (Eskil Vogt).
In 2020 their production Buladó won the Gouden Kalf for best film. They produce and internationally co-produce a wide range of films from short animations to feature fiction films and documentaries.
This year Kepler introduced the Kepler Animation price. For the best student animation film which wat awarded to Shanice Muntslag voor Suma Na Mi at the NFF.
In this masterclass the perspective of the artist is also highlighted. Joining us on our virtual stage is Next-talent and documentary filmmaker Marieke Widlak.
For Marieke (1993) filmmaking starts by reflecting on things we normally pass by. She explores complex themes in stories close to home. In this way she makes the difficult to discuss accessible. Why is expressing appreciation to loved ones so difficult at times? What is a home feeling? How do you choose for yourself and what does it look like?
In 2018 she made her debut with the film: Now of Never Again (Nu of Nooit Meer). With this she graduated from the Willem de Kooning Academy in Rotterdam. A remarkable choice, because Marieke studied Spatial Design at the academy. However, she decided in her last year to tell a very personal story in another medium: documentary.
Nu or Nooit Meer received the Wildcard from the Netherlands Film Fund amongst other awards. Last year her Teledoc Campus documentary Centen van Knegsel premiered at NFF.
Marieke is currently working as a director at Korrel Film, a production office in Rotterdam and her film for the Wildcard project is in production.