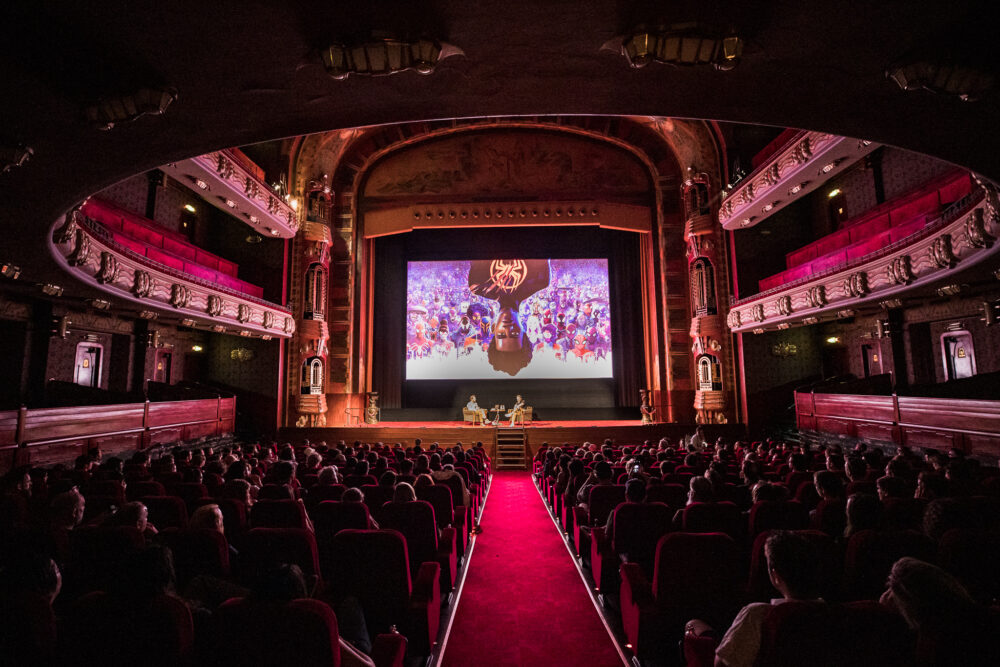 Exactly one week ago we had the privilege of hosting what we called "a dream screening". But truth be told, the result exceeded even our wildest fantasies. Thing is, once you've experienced a highly anticipated premiere, together with one of its creators and more than 700 souls, in one of the most beautiful cinemas in the world… in many ways you've achieved perfection. We certainly could not wish for more!
Partnering up with VIEW Conference, we managed to bring production designer Patrick O'Keefe to join us in watching the premiere of Spider-Man: Across the Spider-Verse in Pathé Tuschinski. To make things even sweeter, prior to the screening Patrick also had an interview on stage with our very own Leon van Rooij, and kindly signed posters and artworks once the film ended.
Probably the most awe-inspiring Thursday evening we've had in a while.
And while the insights and talks shared through the night were for the live audience only, thanks to VPRO Cinema and the interview they did with Patrick, we can all enjoy some wonderful stories about his work on Spider-Man: Across the Spider-Verse.
"I'm not so much a Spider-Man fan, more of a Miles Morales fan" says Patrick O'Keefe. "It is he who draws me into the movies". Well, we could argue the same for Patrick!