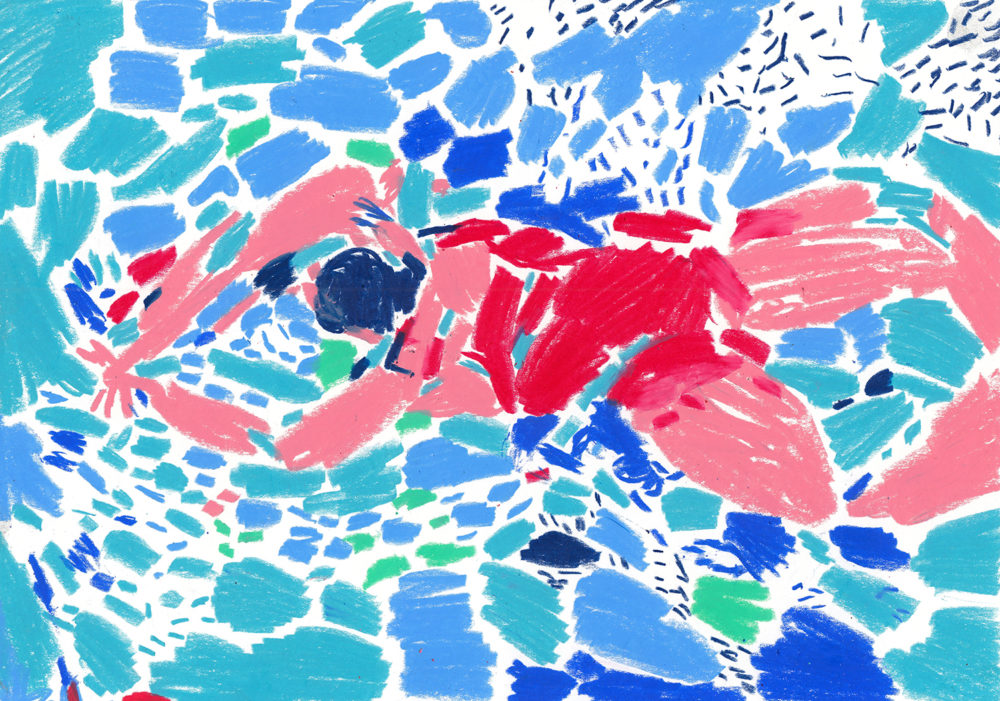 We're pouring some fresh energy in our Playgrounds EyeCandy series! We've got another new and wonderfully talented editor: illustrator, animator and producer Romee van der Schoot! And her first pick is absolutely mesmerising. Behold the amazing Charlotte Ager.
Romee: "What I love about Charlotte's work is the playful and colorful feel to it. She uses pencil drawing techniques or digital effects like which embrace that hand made look and feel. Some shapes are open, some are colored in, all with a little imperfection which I adore.
You'll find her practicing by making observation drawings with colored pencils and I really love the imperfection and discoveries in those. Shapes overlap and are colored in quickly. Her style feels very human, strong and precious at the same time. It has a charm to it that really resonates with me. And with others, because she's quite the successful illustrator if you look at her client base and portfolio."
Charlotte Ager is a freelance illustrator based in London. Her clients include Google Design, New York Times, Financial times, Culture Trip, Vice, Laurence King Publishing, Soho House, Penguin Random House, Teen Vogue, Mailchimp, Stripe, Delpozo, Rimowa, and Harper Collins.