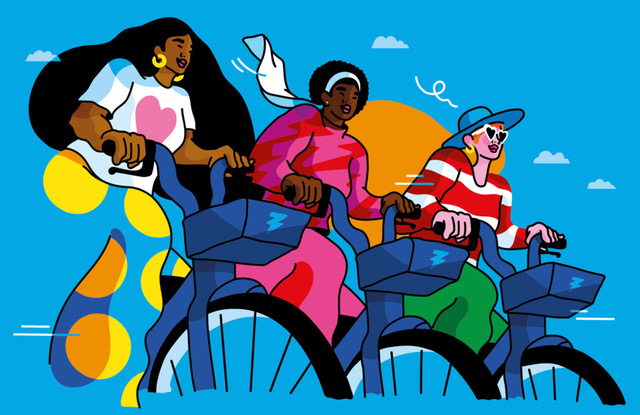 Xaviera Altena is a Rotterdam-born illustrator known for her empowering, strong and very recognisable works. Her interests include 90's pop culture and being an amateur chef,
but above all she has a strong passion to address social challenges.
Often when she illustrates, Xaviera uses bold lines and a variety of bright colours.
She works for various brands and publications, mostly from her home studio.
She curates and manages Brainstorm Radio next to her illustrative work.
Clients include: Die Zeit, Hermès, The Guardian, The New Yorker, MullenLowe, McGarrah Jessee and more.
In a Playgrounds Eye Candy tip  our editor Iris van Akker elaborated on what makes Xaviera Altena special:
"Her work is flat, with the same, strong color palette. Her characters often wear stripes or polka dots. Xaviera uses a bold, black outline and wiggly lines in her work, and dots for eyes. But it's never boring. Her work is fresh, yet nostalgic at the same time. It reminds me of '90s comics, set in 2021. I think it's very impressive to be able to create such a strong visual language as an artist, while remaining fresh and interesting."