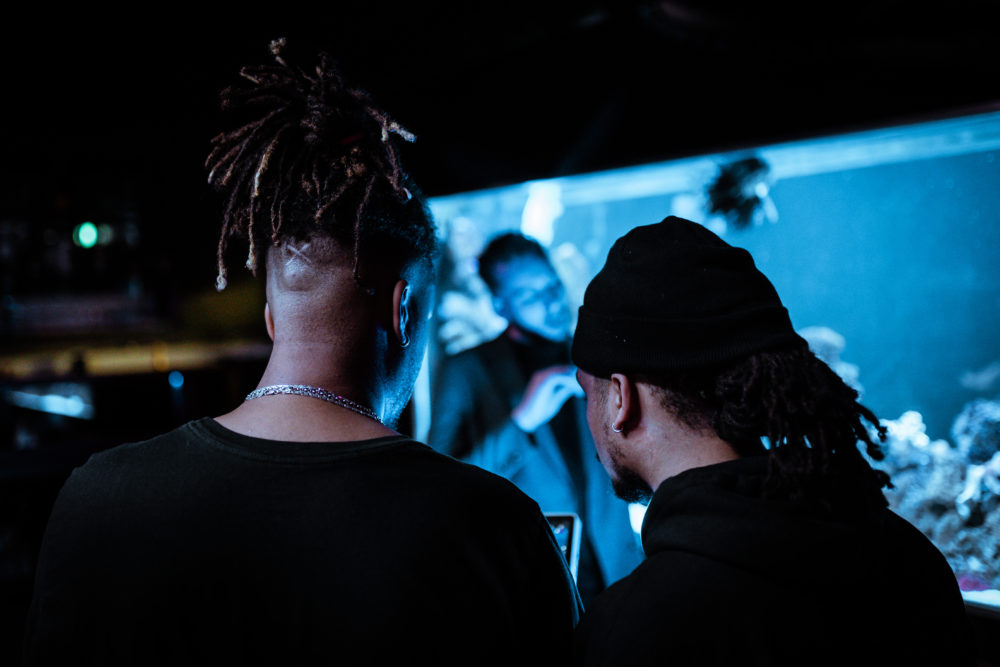 Victoire X Festus is a director duo that, in a short time-frame, produced over 100 music video's for the Dutch hiphop scene. VxF has been selected for the Next Talent Program, 2020-2021.
Born in the Dutch southern provinces Limburg and Brabant with roots in Togo and Kenya, they operate from Nijmegen and Amsterdam. For the past couple of years artists like Hef, Sevn Alias, Jonna Fraser and Djezja, as well as artists from the underground scene, have been provided with colorful visuals. VXF videos is known for their stylish visuals in which experimenting with format and media is a priority. That is not the only thing they are known for: as a recording artist Victoire (artist name: Viccens) releases music in the Dutch underground hiphop scene and Festus is an up-and-coming documentary filmmaker known for two short documentaries (We Will Maintain, 2017 and When You Hear The Divine Call, 2020) which have already earned him several prices and nominations.
For the first time, the partners in Next selected a duo, Victoire and Festus.The duo combines different disciplines in their work: music, video clips, documentary but also the first steps towards fiction have been taken.The stories they tell are about identity and origin, a different position in society. They are creators who appeal to a target group that is not necessarily reached by regular cinema releases.Their work is exciting, different and cross-disciplinary.