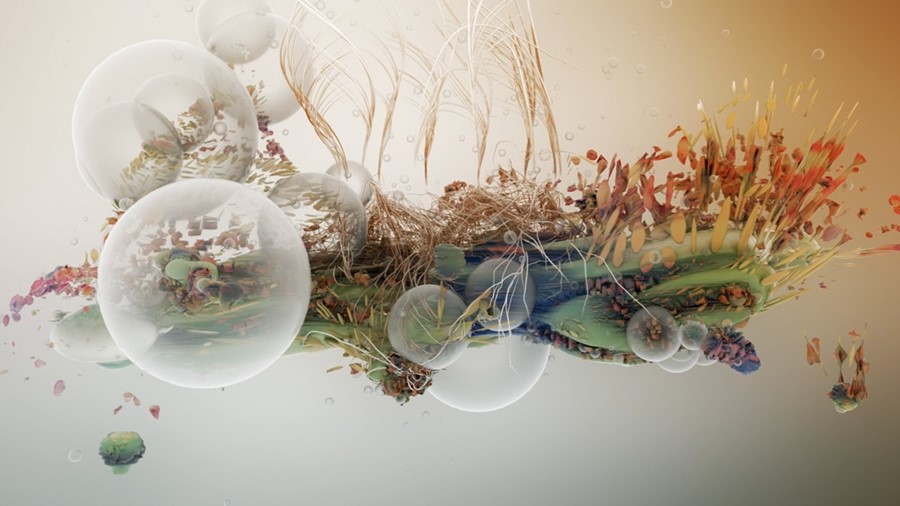 Tobias Gremmler is a pioneer of media scenography, continuously reinventing the scope of what's possible in performance arts. The German-born artist has been hailed by designNET as one who "breaks the wall between virtuality and reality." Blending his expertise in digital media, motion graphics, interface design and music with bold artistic exploration, Gremmler creates unique immersive experiences for theatre and dance productions, concerts and exhibitions.
Tobias Gremmler's works have been shown at Ars Electronica, Transmediale, and theatres like Volksbühne Berlin and Cultural Centre Hong Kong. Whether dealing with visualising motion and music for the London Symphony Orchestra, creating a motion visualisation for Kung Fu, exploring the Water and Wind dynamics, setting up an immersive experience for Nike based on Cristiano Ronaldo's soccer movements or channeling the boundaries of body and face in Bjork's music video Tabula Rasa, Gremmler is constantly striving to grasp the invisible. In an interview for Clot he explains:
"There is a lot of invisible information in movement, be it the motion of a human body or just clouds formed by the wind. It's like looking at the tip of an iceberg, while the profound forces operating below the surface. I am interested in unveiling these forces and render them into digital visuals beyond physical restrictions. This requires to identify core aspects, extract and amplify them and avoid elements that are already sufficiently represented in reality. It's like moving the subconscious into awareness by designing a cognitive shell for it. "
In another interview with Anna Monteverdi he captures the essence of his projects:
"Back in the early 1990s, I composed music for several theatre pieces. The methods of creating music are very similar to those I use now for creating a visual composition. Both media including aspects of rhythm and patters, contrast, variation, etc. There is an inherent coherence between both disciplines that I try to express. Through that expression, the boundaries between the disciplines starting to dissolve. It is actually this process of dissolving rather than merging that interests me. It unveils a certain structure that exist beyond the media that carries"
His unique artistic manner of handling media was a great indication of what to expect from his Blend 2020 talk and he surely did not dissapoint!