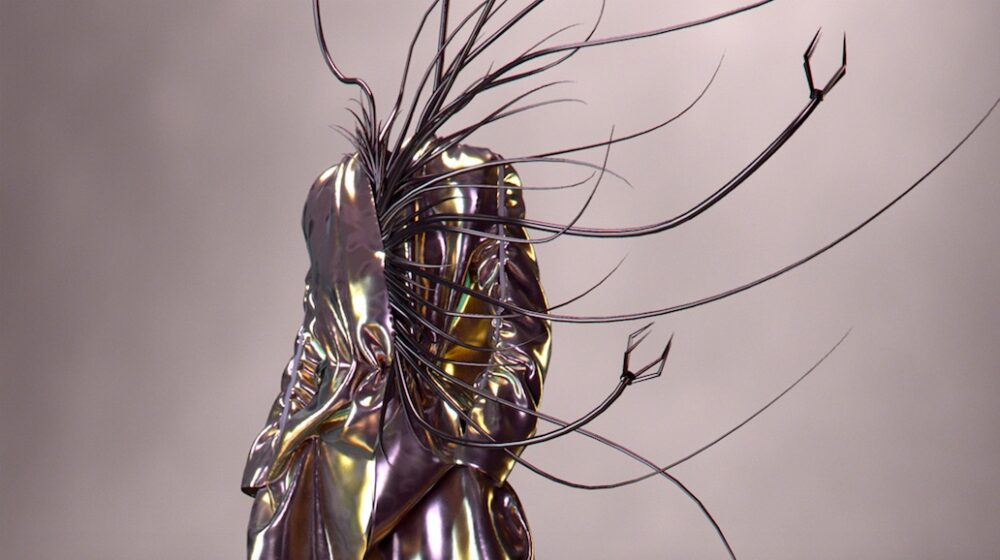 Imagine altering your digital presence using garments and fashion pieces never before seen or created in physical space. Outfits specifically designed for the digital environment, doing things and moving in ways we could never fathom or achieve  in real life. Unleash your mind to this extraordinary potential! Because the The Fabricant digital fashion house just crash-coursed us in an alternative future of fashion, worthy of 21st century.
And they didn't have to say twice, because forward-thinkers from brands like: BAPE, Atari, Napapijri, Adidas x Karlie Kloss, Off White, Star Atlas, Peak Performance, Under Armour, Buffalo London, I.T Hong Kong, Tommy Hilfiger, Vogue Singapore, and Australian Fashion Week, were more than eager to join the ship of these trailblazing digital explorers!
When The Fabricant was founded in 2018 digital fashion barely existed as a concept, and the idea of a digital atelier crafting couture for the non-physical environment? Forget it. It meant not only signing up for the wild ride that is start-up life, but also creating a new industry for the company to operate in. It was a classic case of the Silicon Valley mantra 'build the plane while you fly it' but now with 'and the airport too' added on for good measure.
From the moment Iridescence dropped to a world unready for the concept of non-physical garments, it was clear to them that their work was part of an ecosystem profoundly restructuring how humanity interacts, transacts and expresses itself.
But what is it that The Fabricant actually does? In their words: "In this tech epoch fashion goes beyond mere digital dress-up; it is the means by which we'll be metaverse-ready as digital expression forms the front-line of our identity in virtual worlds. Garments made of data worn on personalized avatars will communicate our moods, belief systems, intentions and desires. The digital fashion co-creation platform that we're building right now is the key to unlocking the Wardrobe of the Metaverse and a limitless new fashion reality. This is your future calling, make sure you pick up."
When talking about the concept behind The Fabricant, Amber Jae Slooten its Creative Director says:  "A new cult is rising. The digital world is coming and we are no longer bound to physical space.
Our bodies are becoming fluid, our money decentralized, new powers are being formed. Slowly we are moving into a non-dual operating system. Intrinsic new patterns are being formed by systems that are closer to our nature by evolving rather than being controlled by a central power. This outfit provides a look into the future."
And this future sure sounds exciting on so many levels. In a testimonial, Mary, owner of a Fabricant outfit, says: "500 years ago we jumped on a ship to sail to the edge of the map, but all of the physical world has been discovered already. It is really exciting to discover a space that hasn't been explored yet, like the blockchain space, especially in combination with apparel."