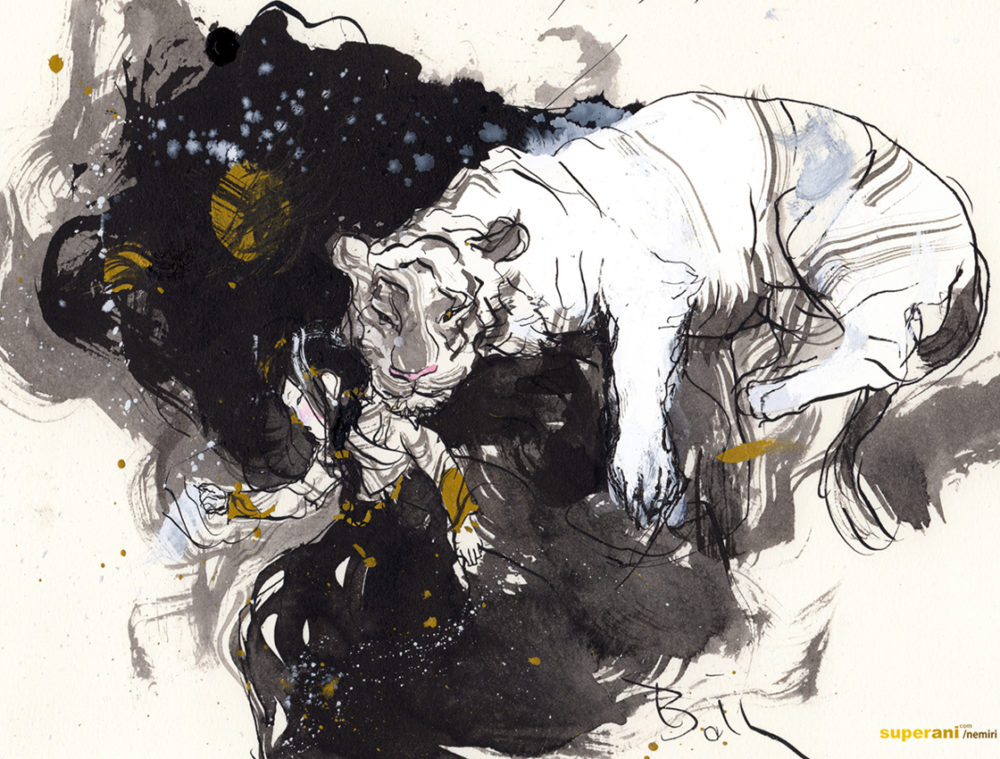 The etymology of ani, anima, means eternity, spirit, and life.  Superani, which opened in 2001, is a creative studio that includes author and artist Kim Jung Gi and has expanded over the years. Superani artists are contributing to the spreading of Asian culture through content such as live drawing shows, book publishing, and lectures at home and abroad. Their motto is to expand the perspective of artists and to share a new direction by broadening the view across different cultures.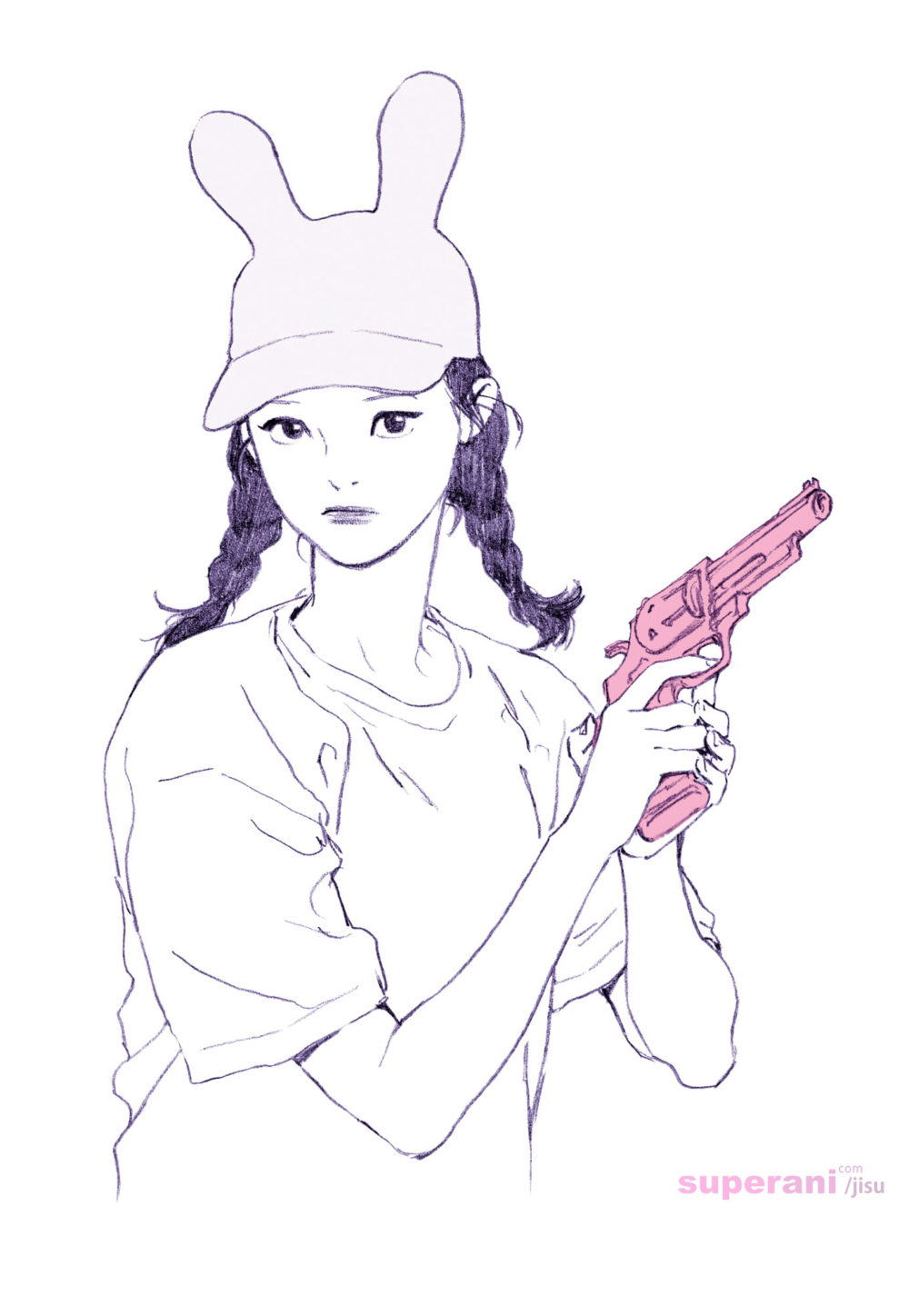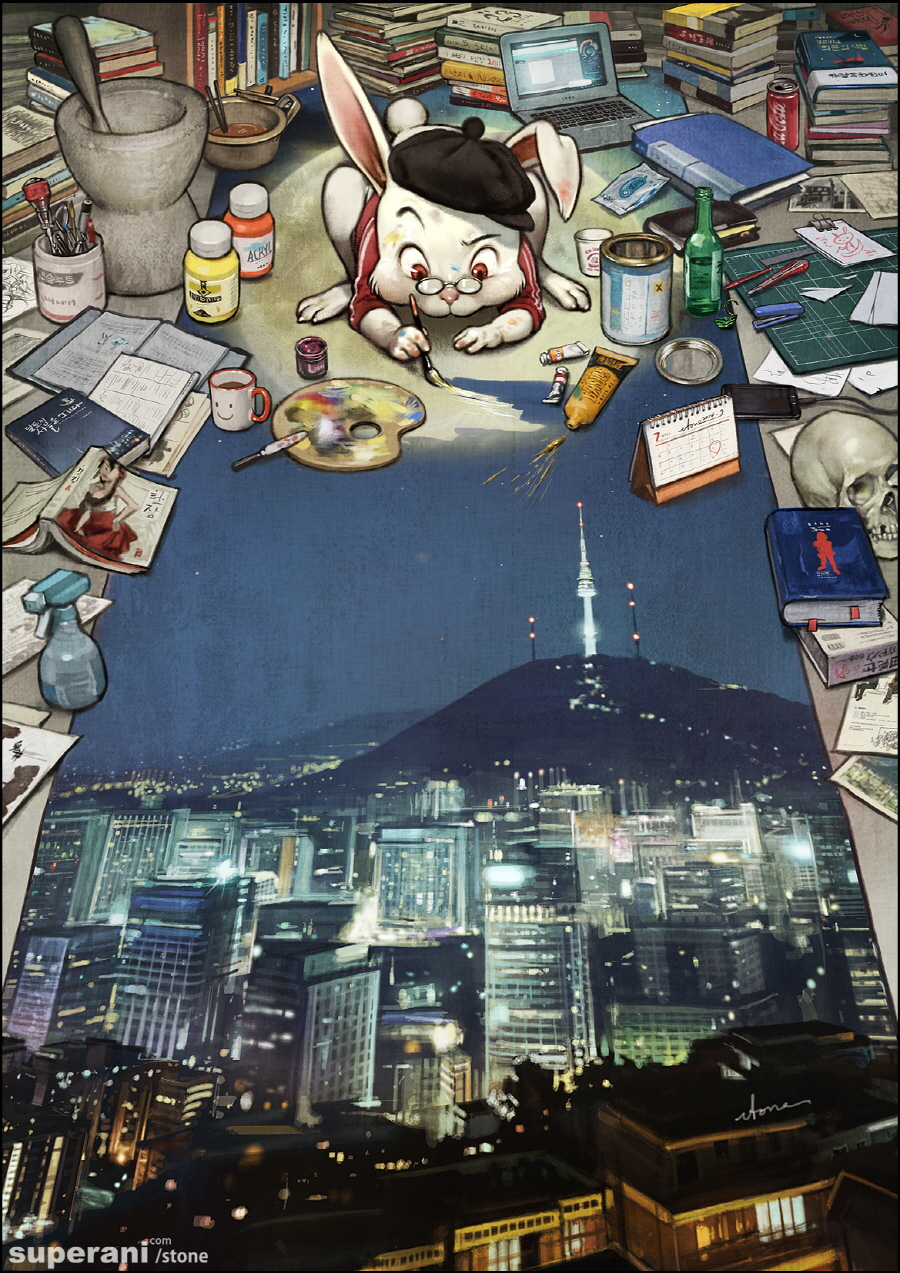 At the hybrid edition of The Art Department we had several Superani artists invited to share their knowledge and skills in sketching sessions showcased on our Slow TV Channel.
Miss Jisu
Known for her precise and detailed artwork, Jisu Kim often known as 'Miss Jisu' has presented the first collection of her work.
Her excellent ability for details shows her knowledge of the human anatomy with elegant expression and interpretation of the female form.  Her use of simple materials and precise lines, reveals her enormous talent and skills in creating the female figure in pure elegance.
Nicolas Nemiri
Nicolas Nemiri is a French artist, born in 1975 in Mulhouse. After studying at the Ecole Européenne Supérieure de l'Image (EESI), in Angoulême, he was introduced to the French public through comics published at Glénat (Je suis morte) and Delcourt (Hyper l'Hippo, Annie Zoo and Kuro Kuma), all written by Jean-David Morvan. Nowadays, he works in China, as a cinema concept artist.
Kim Jung Gi considers him as the European artist who can really understand the sensibility of Eastern art.
JH Stonehouse
JH Stonehouse is a Korean cartoonist and illustrator. He teaches human drawing and art anatomy lectures at Korean universities and is a
Marvel's official painter.