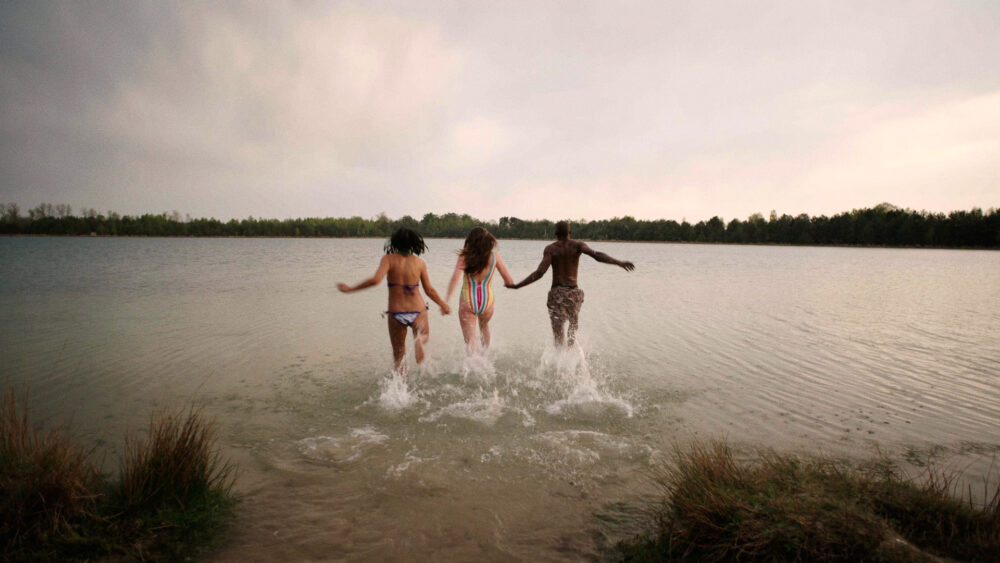 Rosie Zopfi is an all-around director with a poetic eye, a sensitive approach and an interest in narratives that matter. Her works highlight a fascinating cross-disciplinary mix between documentary, fiction but also literature. In 2022 she will take part in the Next Talent Program.
In January 2017 she graduated from Fontys school of arts. Her passion for photography shifted to film. After graduating she began working at the bottom of the ladder in Amsterdam, as a production assistant. Painting setspink, ironing 8 meters of curtain, casting goldfish, and everything in between… This gave her an opportunity to observe high-end film directors and producers. So without having specific education in film, she could still learn about film-making through observation and participation. After a few years of assisting Rosie started working as a creative producer for RAAK RDAM. At Raak she was responsible for creating videos for customers like Nederlandse Spoorwegen, Noordhoff Uitgevers, La Roche and many more. The creation part of the videos suited her better than the production part. After this corporate adventure she started freelancing again, but now as a video director.
At the moment she is working on a documentary for RTL and Videoland, but she also directs commercial videos. Her style is poetic and artistic, loving to include poetry as often as possible. As a director, she is always looking for a strong connection with the subject. This can be with a concept for a commercial, or with the main character for a documentary. This way a little bit of her own personality is woven into all her projects.
Rosie thinks that creativity is completely unique for every individual, but if you keep a personal connection with your project, it will always be one-of-a-kind. She hopes to create projects that feed the soul, loving to tell stories that matter. Sometimes it's just a feeling that the viewer remembers, sometimes it's an important message.