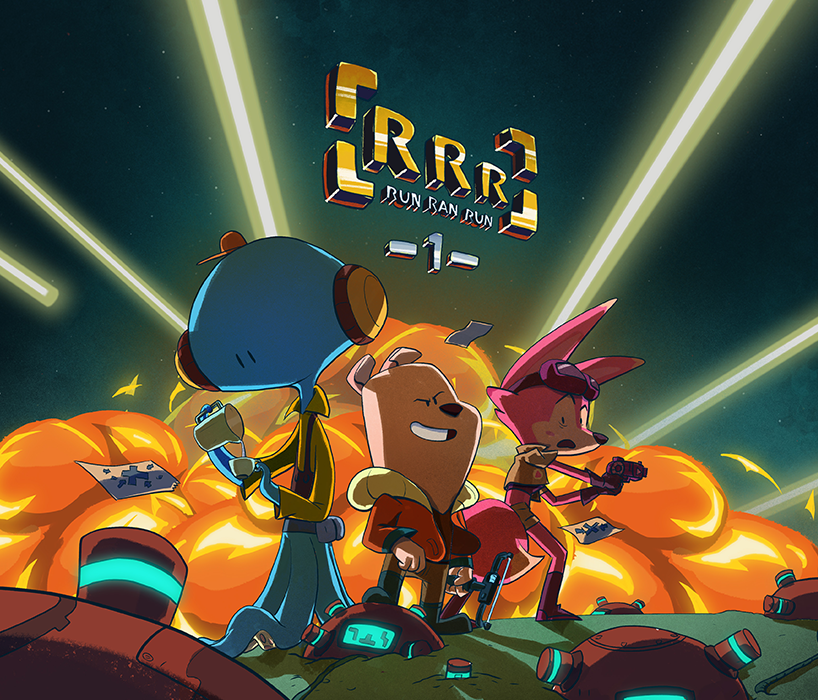 They make digital comics that push the limits of visual storytelling using a technology called A2.8DCF (awesome 2.8 dimensional comic framework). Creating comics that draw you into their richly animated world, Bangkok based company Plastiek is innovating the user experience by letting viewers control the angles. Their recent interactive comic RRR2 is amazing. And this is exactly why we're super excited about having these trailblazers as guest for The Art Department Eindhoven!
Their goal? To make the most awesome comics possible, creating an amazing experience that their own inner child would love to read. In other words, revolutionizing digital comics for phone and tablet using real-time game engines. And revolutionizing they did with their spectacular project Protanopia. This legendary one-of-a-kind digital comic tells the story of the folly of war and the value of staying in school through 8 interactive pages.
Plastiek is the lovechild of the two great minds and talented artists: André Bergs and Thawatchai Chunhachai.
Born in the swamps of the Netherlands 39 years ago, André Bergs was raised on a steady diet of comics, games and animation…and still shows no sign of having had enough. Aside to his Plastiek projects, he also directed a series of episodes for LEGO Friends TV specials and Jake's Buccaneers Blast, covered various roles for Legends of Chima series as well as having created the 'KLIK 2010' Festival leader and directing his own animated short Teddy.
Apart from having a beautiful name that rhymes, Thawatchai 'Boat' Chunhachai has lived in Bangkok for 33 years and worked in the animation industry for more years than he'd like to admit.