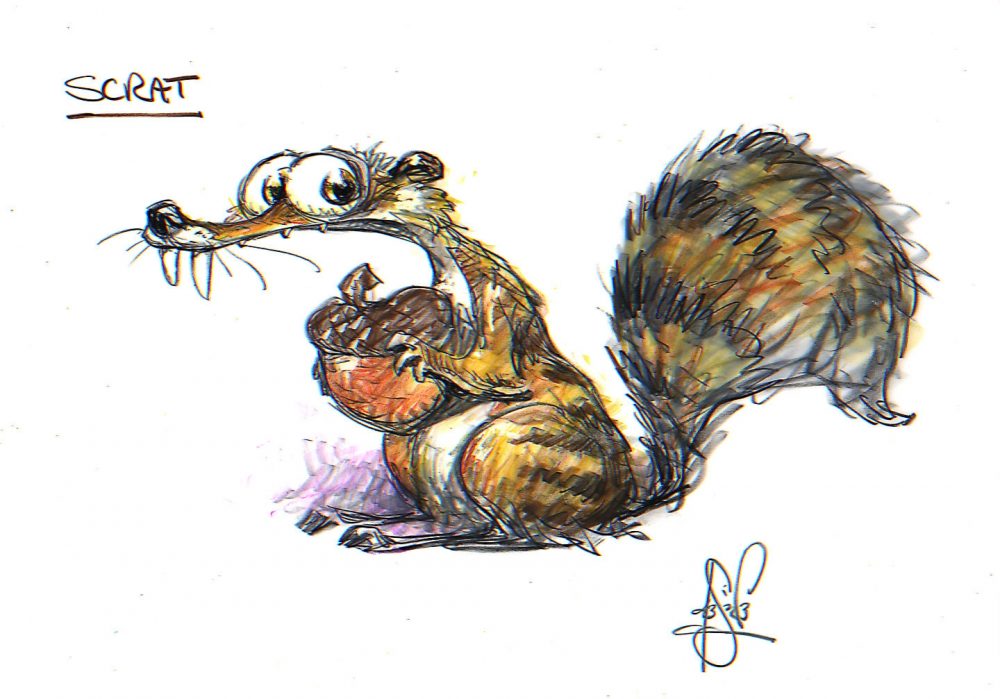 Creator of one of the most memorable, funny and loved episodic animated characters of the 00s and quite possible the wheel that set the entire Ice-Age-the-sequels in motion, Scrat's father Peter de Sève has many more accomplishments under his belt. Best recognized for his many New Yorker covers he has also contributed to such films as Mulan, A Bug's Life, Tarzan and Finding Nemo. We were delighted that this legend joined The Art Department 2018.
Peter de Sève's illustrations and character designs are known throughout the world. His work spans three decades and various media, including magazines, books, print and television advertising. Peter was honored with an Emmy Award for Outstanding Character Design for his work on Sesame Street's Abby Cadabby's Flying Fairy School. He has received three Annie Award nominations for Character Design in a Feature Production, as well as a Hamilton King Award from the Society of Illustrators, a Clio Award for a Nike television commercial and a Visual Effects Society Award nomination for outstanding animated character design for Ice Age: Dawn of the Dinosaurs.
He currently lives in Brooklyn, NY with his family. With his wife Randall he collaborated on his first children's book The Duchess of Whimsy.