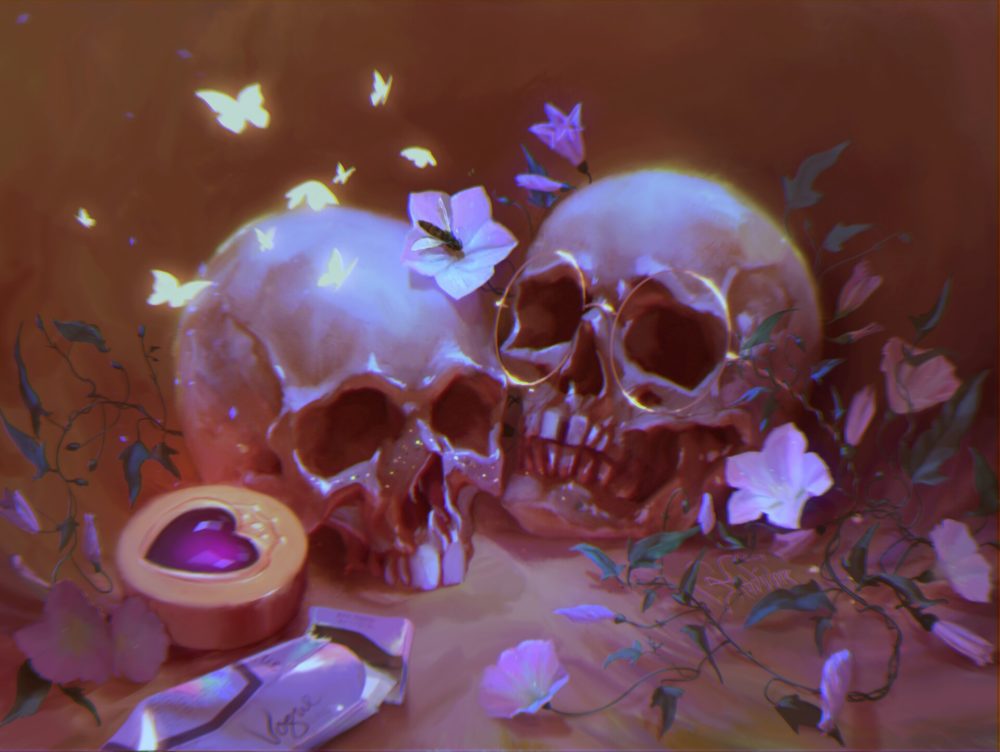 Digital artist and illustrator Pauline Voß is, as she states, in love with moonlight and impossible colors. She often captures her characters in unusual but extremely expressive poses, which makes her works stand out.
Right after her Game Design Bachelor Pauline worked in a Berlin Start Up company for 4 years, as a background painter, 3d generalist and finally made it into art direction. She started painting again in 2016. It has been an exciting time for Pauline since then! She discovered there was an art community so strong, it would have enough inspiration in store for her go on forever. She found friends and purpose. She decided to go fulltime with illustration and has worked as a freelancer since 2017. She has worked amongst others for Riot Games and Marvel.
During The Art Department 2020 the hybird edition Pauline showcased her skills in an online demo.