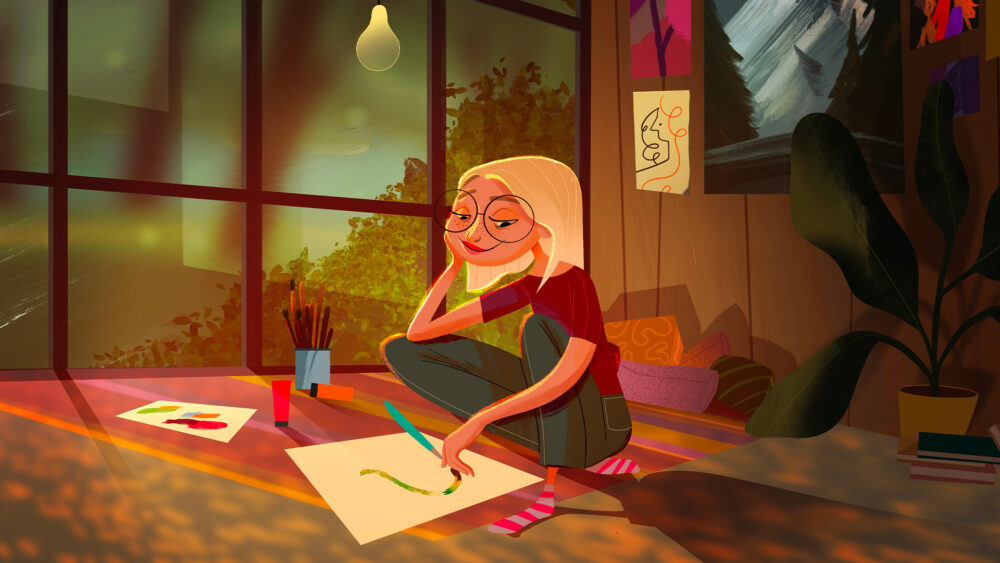 Maureen vand der Hout already knew from a young age that she wanted to make the world a prettier place through being creative. By always searching for the challenges and constantly striving to find the 'edge' and 'extraordinary' even in the most common design tasks, Maureen has developed a very particular and quite impressive approach to creating artworks.
Maureen learned about graphic design & illustration at The Grafisch Lyceum and The Willem de Kooning Academy in Rotterdam, and afterwards she moved to Amsterdam.
There she had the opportunity of joining the Ambassadors team, eventually becoming Lead Designer. During her time there she not only got to work for clients like ASN Bank, McDonalds, Unox and Boon Edam, but also managed to expand her skills and further develop in an inspiring collective.
Maureen takes pride in the fact that she can design in different styles. Her versatility proved an valuable asset during her studio days, but also helped her engage in other projects and personal explorations, including children books illustrations.
She now works as a freelancer and hopes that with every project she gets closer to fulfilling her dreams of working for a big Hollywood production.