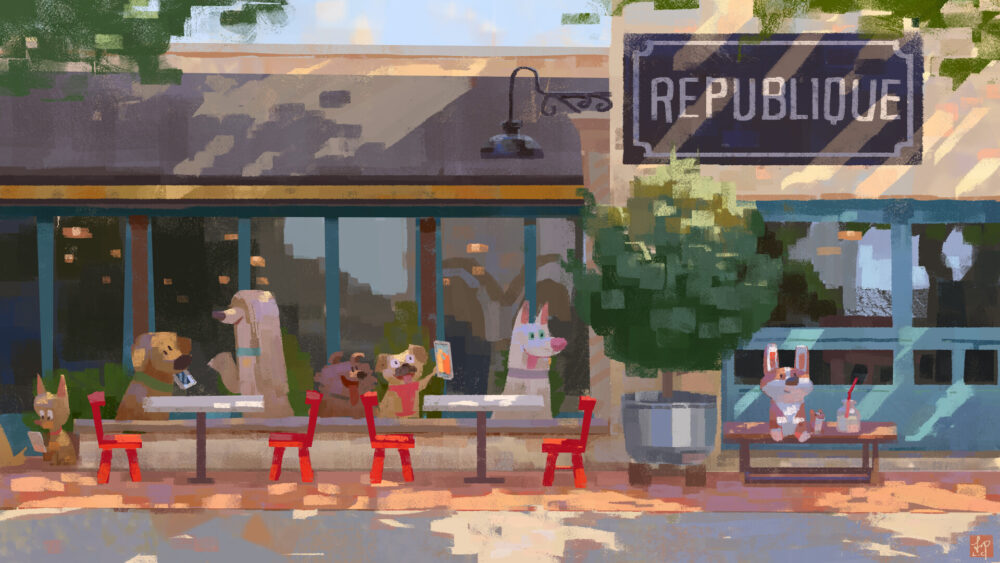 Lynn Chen is a visual development artist who's currently working at Warner Bros Animation. She has been working in the industry for over 5 years and currently works and lives in Los Angeles.
Lynn is originally from China, but she now lives and works in Los Angeles. She freelances for animation studios including Dreamworks TV, Illumination, Nickelodeon Jr. and more. During her free time, Lynn can be found doodling on a personal project or training her studio assistant – Mochi the corgi. Lynn works both traditionally and digitally.
Lynn is quite multifaceted: she does character design, animation and art direction.
To the Wacom Community she expresses: "I like all of them! I enjoy being able to switch tasks. It helps me think from a different perspective which often improves the result of my other tasks as well. If I had to choose just one, I'd choose painting characters and playing with color and light. I believe every image should have a purpose. Using simple shapes and lighting to tell a story, it's challenging but also exciting. That's what I'm interested in."