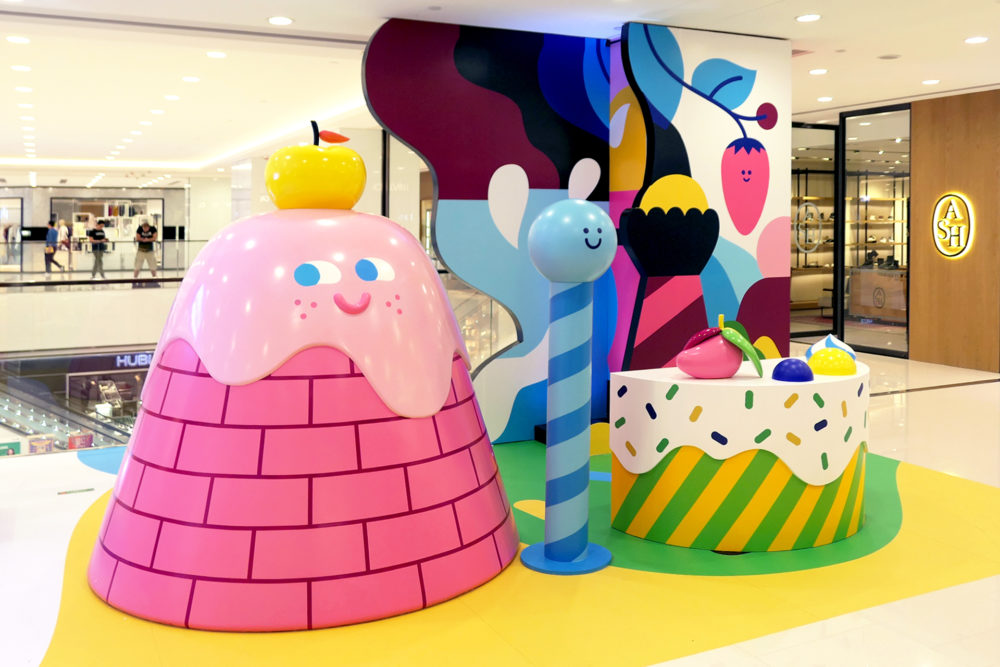 Hedof is the one-man creative studio of Dutch illustrator Rick Berkelmans. His striking illustration work is a thoughtful, well balanced composition full of candy coloured sceneries, suspicious characters and wonky shapes that reflect Rick's positive attitude.
Rick Berkelmans' projects consist of a vibrant mix of images, typography and colour. Never too much in your face, Berkelmans always makes sure his work is packed with a certain attitude, casual but clever, tactile but professional. His laid back, yet smart approach to image-making has found its way into numerous magazines, products, advertising campaigns, installations and huge walls, all over the globe. The finishing touch to his work is Rick's love for printing techniques, which combines his fresh illustrations with a unique vintage look.
He has always managed to maintain a strong, recognisable voice working through different disciplines for clients such as Nike, The New York Times, Nickelodeon, Ikea, Samsung, KLM Airlines, Lotte World Mall, Nestle, Green Man Festival, Red Bull, Playstation, Snapchat, The Hoxton Hotel, Native Shoes, Corona, LCX Hong Kong, Esso, WeTransfer, Google, Harper Collins, Helseutvalget, Heineken, Greenpeace and Facebook.
Rick currently lives and works in Breda. At the online edition of Blend he took part in the portfolio reviews sessions.