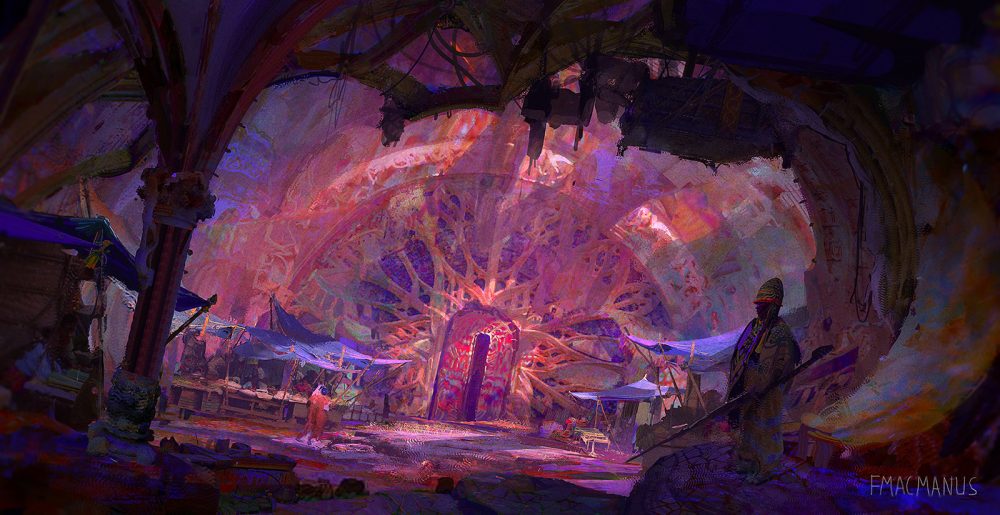 Don't get fooled by his looks and young age! Finnian MacManus is what dictionaries should have filed under 'concept artist prodigy'. Industry magazines and specialist have started picking up and featuring his talents ever since he was 15. Now that he is in his early 20s, his career has an incredible track record with his having collaborated for projects like Avatar Sequels, Jungle Cruise, Star Wars : Rogue One, Pacific Rim 2 and Transformers: The Last Knight. We're super stoked about having him as a guest artist during The Art Department 2018.
Coming from a family with a background rooted in art, he was exposed to it from an early age. His father, originally a painter and then architect, worked as a landscape designer while his mother was heavily involved with the art community as a journalist. At the age of 8, Finnian would already be drawing 2D space ideas. Once he got Photoshop, he became hooked on the creation of abstract images. His inspirations come from shapes and fellow artist such as Steve Burg, a concept artist specialized in developing 3D Sci-Fi scenes.
Finnian MacManus did 3 years at Art Center College of Design earning a degree in "Entertainment Design". He later went on to work for clients like Disney, Industrial Light and Magic, Paramount Pictures, Lucasfilm, 20th Century Fox, Lightstorm Entertainment, EA Games, Apple, Sony Playstation, Microsoft , Volta, Brownbag Films and The Coalition.