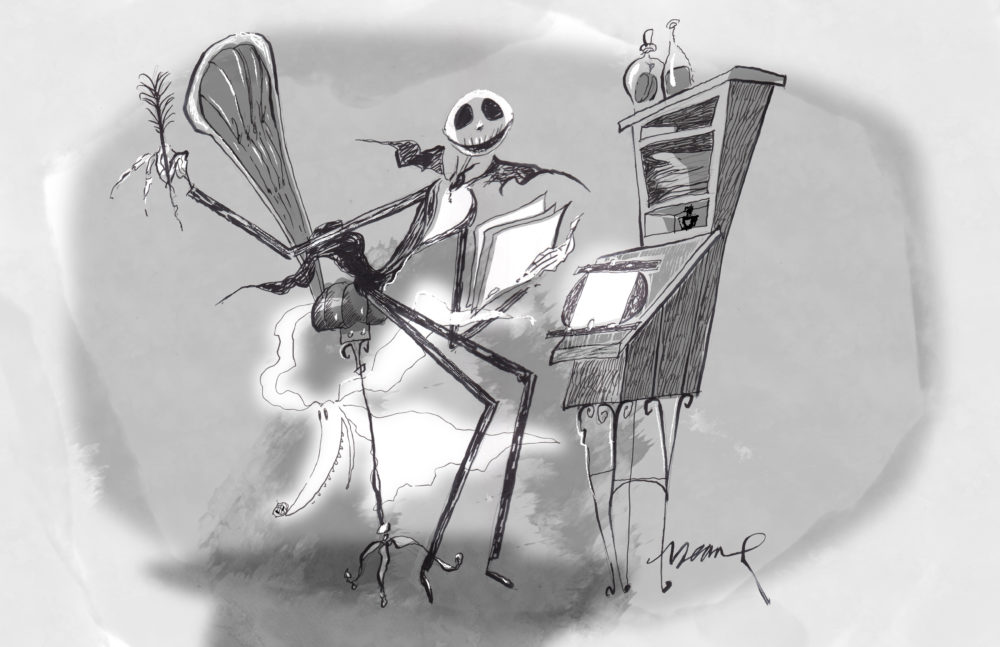 We're super happy to announce renowned art director Deane Taylor is joining is at The Art Department. He will be interviewed for this hybrid edition of the festival. Deane is the Annie-winning art director of the Oscar-nominated feature, Tim Burton's The Nightmare Before Christmas and the Annie-nominated Cow and Chicken.
Deane Taylor's darkly humorous gothic style makes him the most distinctive art director, concept artist and production designer working in the international world of animation today.
Next to his film work, Deane has also worked on several high quality television series including The Ren and Stimpy Show. Deane has completed concept art, design and production design on a host of both independent and major US studio productions, European and Australian animated features, television series, games, book design and book illustration. Deane is the director of The Blinky Bill Movie alongside co-directors Alexs Stadermann, Noel Cleary and Alex Weight.