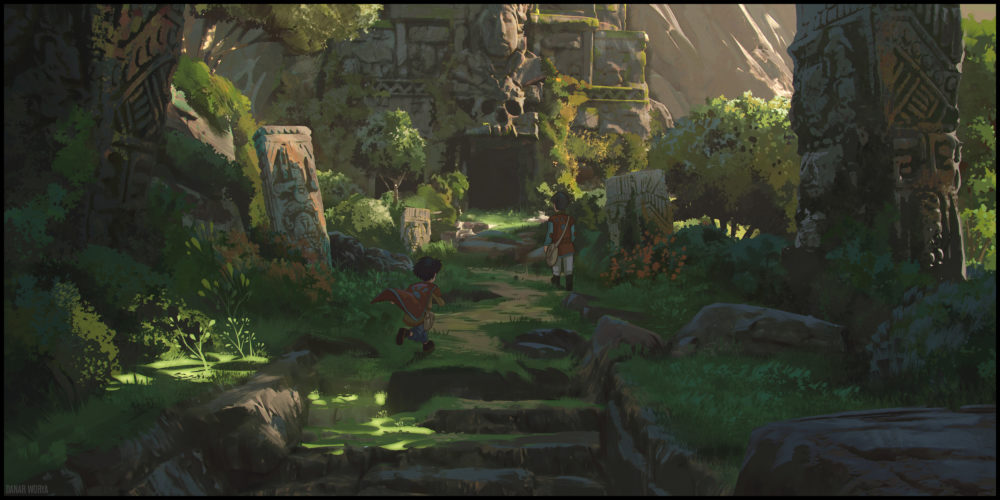 Like many of the talents currently taking the concept art department by storm, Rotterdam based Danar Worya also had a eureka moment when realizing he could make a living out of making designs for games and movies. Nowadays Danar is involved in numerous exciting projects which is why, after his talks at The Art Department in 2017 and 2019, we felt the need to also have him part of The Art Department 2020 the hybrid edition.
This moment however, only occurred at the end of 2010 and was followed by what he describes as "just opened Photoshop and began". By letting his love for movies like Bladerunner and Akira and old 80's/90's anime shine through, as well as trying to understand the works and choices of classic painters, he quickly established himself as a rising talent.
His biggest break was when he got the chance to work on Horizon: Zero Dawn at Guerrilla Games. Here he got his first experience at working on a Triple A game. And now 4 years have past and he worked for companies such as One Pixel Brush, Infinity Ward and Naughty Dog. Working on Games such as Uncharted: Lost Legacy and The last of us II and Call of Duty: Infinite Warfare.
He also teaches concept art courses in Paris and gave lectures in Zagreb, Barcelona and Los Angeles.
Danar will talk about his journey into The last of us II and how it formed him as an artist.
Danar will give a talk and also give an exclusive workshop for max 10 participants on Wednesday 7 October. More info here (tba).