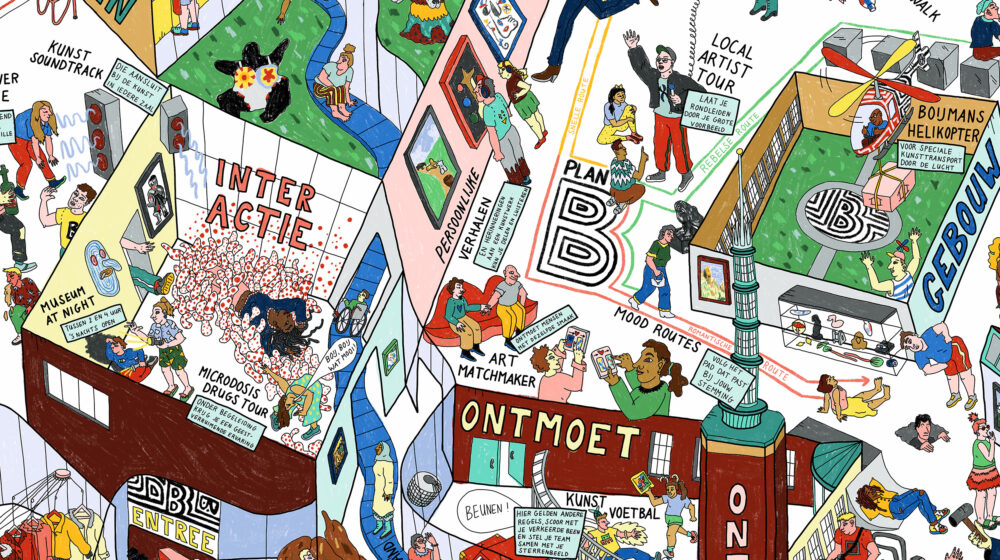 As long as she can remember, Conform Cox has been driven by learning and creating. As a child she wanted to explore everything and make a living having a job as a 'Homo Universales'.Cox never lost this eagerness to be a know-it-all given she now works as an illustrator, animator, graphic designer, podcast maker and textile designer. In 2023 she also joined the Next Talent program. 
Conform Cox is trained as designer at Design Academy Eindhoven and as animator at the Master Institute of Visual Cultures in Den Bosch, finishing both studies Cum Laude. In all the fields she approaches, storytelling is the drive and core of her practice. In her free work she loves to collaborate with people in the field of education and science, to show several processes or to question 'the normal' in different ways.

She very much believes in the accessibility of visual stories. Her animated short 'The Prejudiced Hierarchist', about the emancipation of animals, was screened at several international festivals.
Conform Cox worked for various clients including Museum Boijmans van Beuningen, Rotterdams Weerwoord and Stichting Jarige Job.