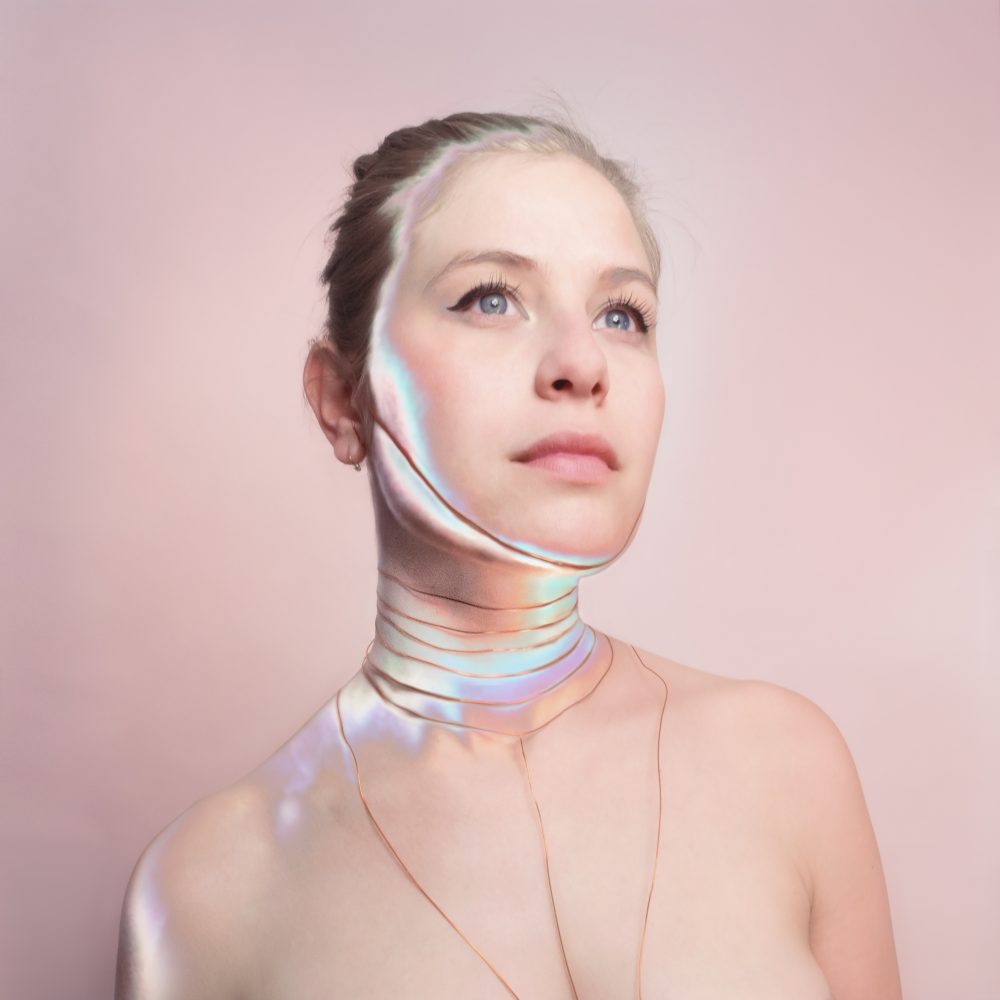 Chagall is an Amsterdam-born, London-based electronic music producer, songwriter, singer, performer and early adopter of the mi.mu gloves. They are wireless data gloves to perform electronic music with gesture. At Playgrounds Blend she'll give a performance.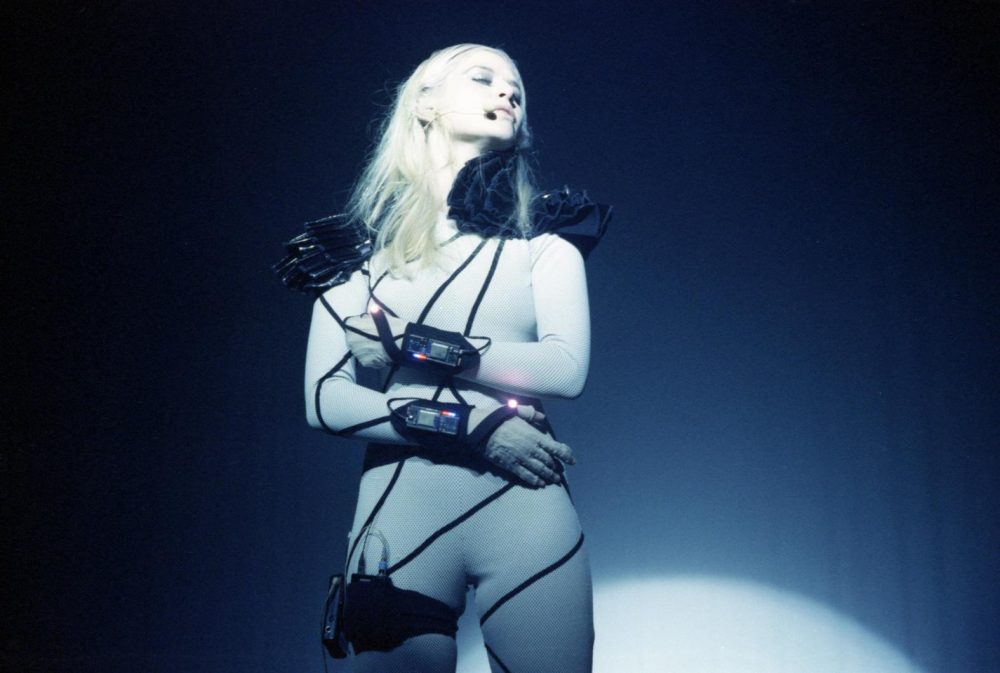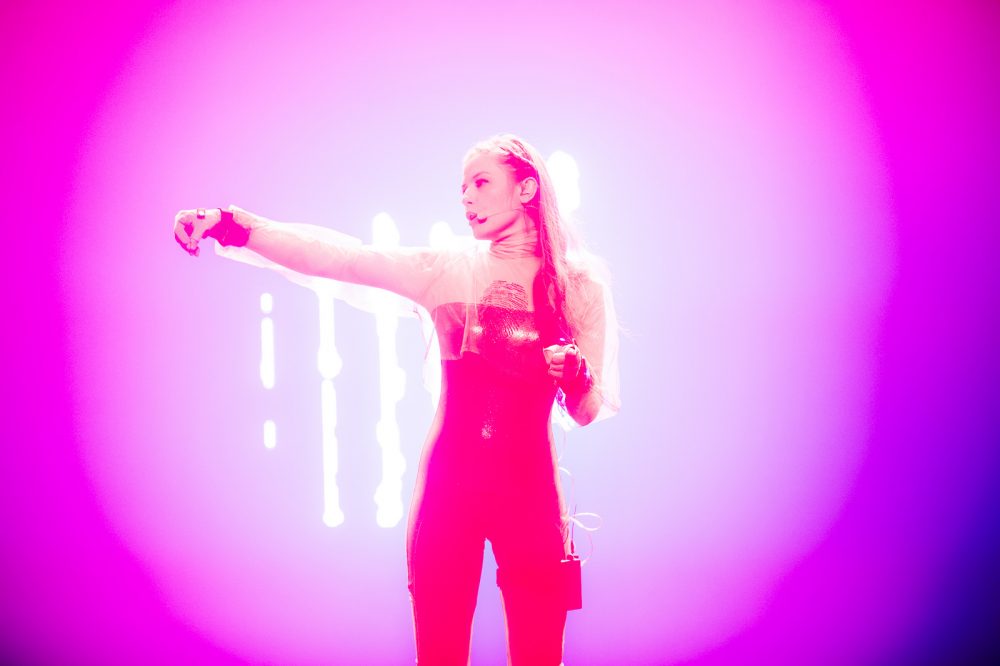 Inspired by the people around her, nature, ancient greek poetry, the music of Björk, James Blake, Beethoven, and many others, she writes songs that are deeply personal but underpinned by a sometimes uncomfortable bed of wobbly basses and quirky sounding beats.
In her futuristic audio-visual live set with mi.mu gloves and effective choreography Chagall controls all electronic layers, vocal effects and interactive visuals with the movement of her hands. She creates an almost hyper-reality, a physical space where normally invisible sound effects are represented visually.
Early 2017, with the support of the Arts Council England and through residencies at Somerset House and Westminster University, Chagall produced her new mesmerizing show 'Calibration' that she is touring through the UK and Europe in 2017/2018.
With over 60 performances at e.g. SXSW, Amsterdam Dance Event, TEDx, Latitude Festival, STRP, Dutch Design Week Music, Ableton Loop, Sonar +D, Boiler Room, Green Man and Nesta Futurefest Chagall is one of the most experienced users of the technology to date. She is also one of the 5 UK representatives of the PRS Foundation Keychange programme, an initiative empowering women to transform the future of the music industry by showcasing, speaking and collaborating at festivals in Europe & Canada in 2018. Chagall is currently an artist in residence at De Effenaar in Eindhoven, The Netherlands working on various projects using new technologies like VR towards immersing audiences in music experiences.
Photo credits:
Eduardo Fitch, Raymond van Mil and Hanneke Wetzer