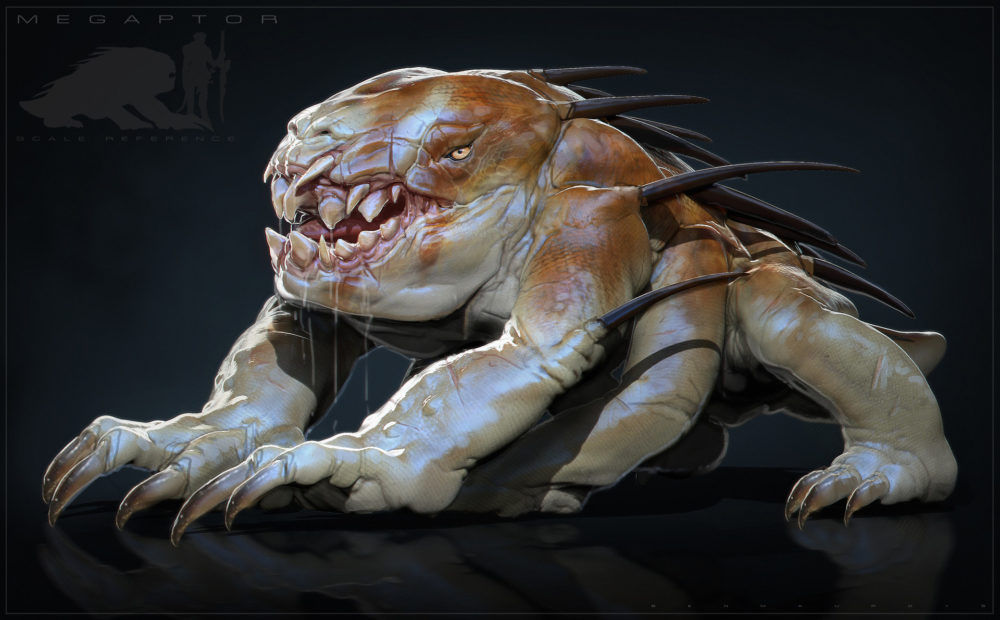 Sculpting concepts for films and video games, master of ZBrush, Ben Mauro captured our eyes and mind with his works for The Hobbit trilogy, Valerian, Metal Gear, Call of Duty: Black OPS III, Predator and Elysium among others.
Ben Mauro is a senior concept designer and art director working in the entertainment industry, he studied industrial design and entertainment design at Art Center College of Design in Pasadena, California. After college he relocated to Wellington, New Zealand where he worked at Weta Workshop from 2009- 2013, over that time he contributed to a vast array of Film, Television and Videogame projects such as 'The Hobbit Trilogy' and 'Elysium' among many others. He is currently working as a senior concept designer at 343 Industries on Halo Infinite.
Talking about his inspiration and beginnings as a professional in The Daily Create interview, Ben acknowledged: "Starting out I definitely tried to learn and study everything in school, I wanted to know what had come before to get a holistic understanding of all film/automotive/product/aerospace/architecture/nature and any other form of design throughout history. Through that study, the more entertainment based artwork that resonated most to me was mainly a combination of French and Japanese artists such as Katsuhiro Otomo, Shirow Masamune, Katsuya Terada, Kow Yokoyama, Yasushi Nirasawa, Yoji Shinkawa and Makoto Kobayashi on the Japanese side of things and artists like Moebius, Meziere, Sylvain Despretz (who I was lucky enough to get to work with on Valerian!) and Juan Gimenez on the French/European side of things. These two main groups of artists were sort of a melting pot of influences for me starting out, and of course American artists like Syd Mead, Doug Chiang, Ian Mccaig and Ralph McQuarrie are hard to not be influenced by growing up here.
When I started working professionally I sort of turned off a lot of my personal preferences for the sake of learning new skills, the first 7-8 years I just wanted to learn as many different things from everyone I was working with to grow as much as possible."
In the same interview he also mentions what approaching the industry looks like nowadays: "I feel like now all information needed to be a competent designer/illustrator in games and films is easily available/affordable in books and the dozens of online schools or artists Gumroads/Patreons offering very high level training for not a lot of money. It's almost the opposite of what I experienced starting out, the difficulty now is from there being too much information available to you which I think is a good problem to have. So if you know what you want to learn and are self motivated enough to put in the time to learn it, the sky's the limit".
Ben's past clients include: NASA, Lexus, Boston Dynamics, 20th Century Fox, Treyarch, 343 Industries, Sledgehammer Games, MPC, Legendary Pictures, Weta Workshop, Magic Leap, LucasFilm, Rhythm & Hues, Activision, EuropaCorp, Universal Pictures, Sony Pictures Animation, Insomniac Games, Microsoft, Design Studio Press, SyFy and Discovery Channel.
A power-house name for our own power-house event: The Art Department Berlin 2019.