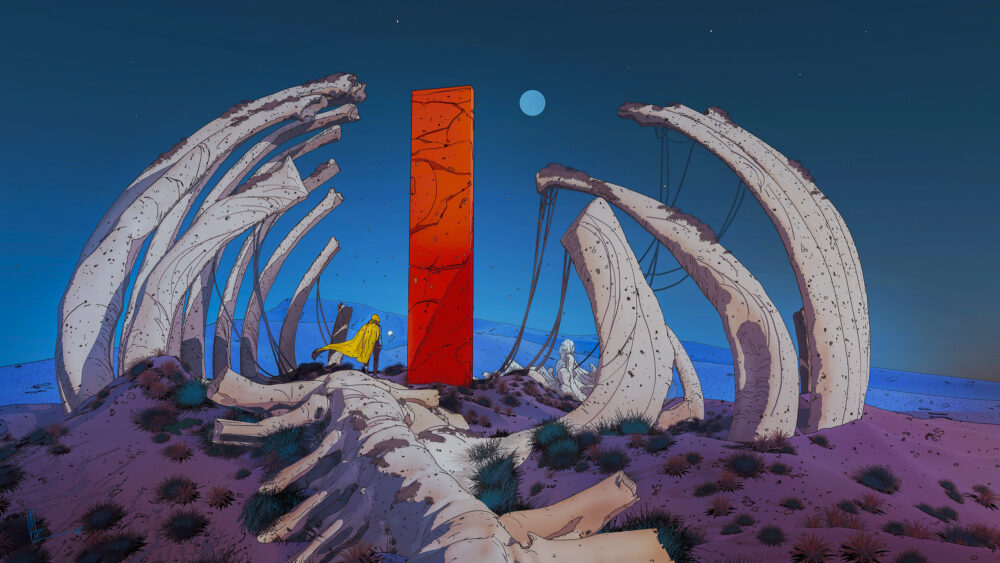 As a kid Amir already felt he would choose a creative profession and he started his professional journey from the age of 22.
Being based in Iranian came with so much limitation in access and connectivity to the world Amir felt he had to look across the borders of his country to be able to work on a world-class level in the creative industry. He found his second home in Istanbul: a majestic city which vibe and culture is very inspiring.
Amir started out as an illustrator, because he was always passionate about packages and covers. He has created over 50 book covers from indie authors to world class publications such as TOR books, Macmillan and GamesWorkshop's Black library. He created illustrations for universes such as Warhammer40K, Mortal Engines and DUNE.
In 2017 he made a transition to concept art and entered a whole different industry although he still kept creating book covers as this deep passion was still there.
He worked for clients such as  PSYOP, Axis Animation, DreamworksTV, NexusStudio, TitMouse, EddyTV, ReelFX. He is currently working on an unannounced AAA video game at Quantic Dream.
Amir also created a personal project called ANOMALY since 2015 which holds the series of painting around the monolith and still is a work in progress.