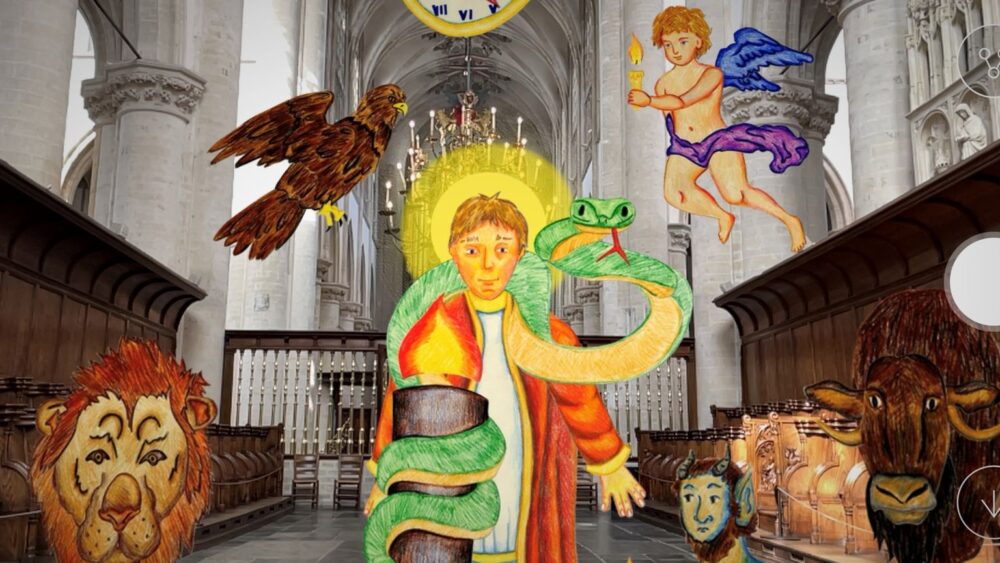 What if centuries-old dead could tell their stories to us now? Art Academy St. Joost and Playgrounds made this happen at the Grote Kerk in Breda. Students developed a special app in which tombstones in the church virtually open and the deceased speak.
The Grote Kerk Breda is full of stories waiting to be told: for centuries, lives have been celebrated and commemorated in the church. But how do you let centuries-old stones speak? The Grote Kerk Breda, Playgrounds and St. Joost School of Art & Design joined forces for an innovative experiment.
Using the latest Augmented Reality (AR) techniques Master's Animation students brought to life the stories hidden behind three of the 16th- and 17th-century tombstones in the church. Through a (free) app, you could travel 400 years back in time using the latest technology.
The app was developed by 20 students from St. Joost, projectmanagement done by Tosca van de Weerden of Playgrounds.
"It involves three gravestones that tell their stories through augmented reality. Stories that have been under those stones for centuries and have not been told," says Eva Langerak, curator Grote Kerk.
"With this, we want to encourage visitors to use their imagination to become curious about the stories under all the other tombstones in the church. There are still many stories that may be told."