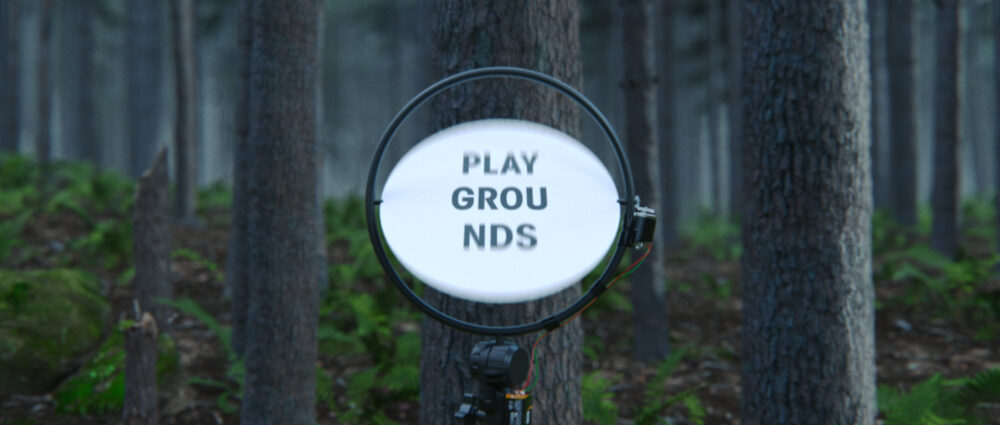 As platform for visual culture organizing year round festivals and events to connect the creative industry one of the most exciting 'assets' of every festival are the titles. We had some crazy talented people dive into the essence of Playgrounds and create festival titles with cutting-edge views on creativity and artistry. This year's BLEND titles are created by director Erwin van den IJssel.
Erwin van den IJssel is one of the most exciting directors emerging from the Dutch commercial scene, having worked for The Panics for more than a decade. He created campaigns for Adidas, Chanel, National Geographic and many more.
We are over the moon he gifted us this year's titles.And also a big thank you to Amp Amsterdam for their fantastic score!
Van den IJssel's roots lie in motion design and this can be experienced not only in the visual storytelling but also in his pioneering mixed media and multi-platform projects.
Van den IJssel based the titles on a thaumatrope: a disc with different images on each side often seen as a precursor to modern animation. By spinning the disc fast enough, the two images appear to become one, and in this title sequence the same effect is created by moving backwards throughout three environments until a new image forms. It's 'BLEND' at its most literal, but also references the merging of both analogue and digital elements in order to truly capture the spirit of the festival.
Enjoy! ➡️