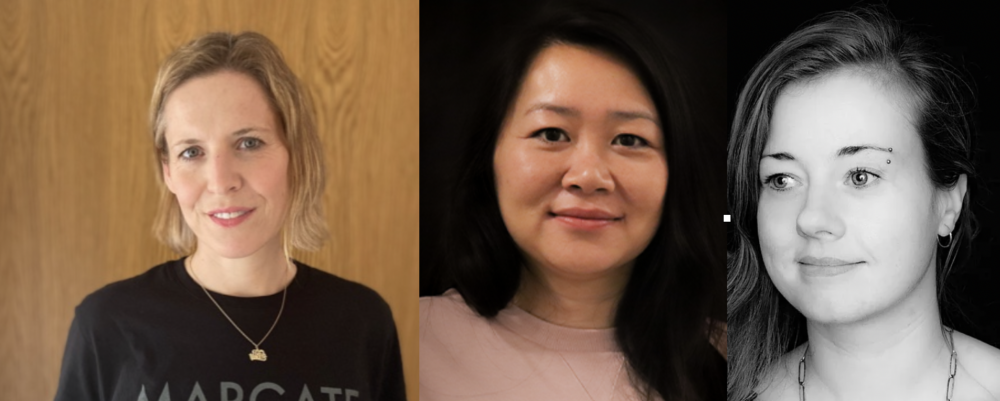 As of 18 May 2021 Playgrounds welcomes three new members to their board. Ania Markham, Lebinh Luc and Marleine van der Werf will strengthen the board of the foundation with their different expertise and specialties next to chairman Lucas Hendricks and treasurer Nelly Voorhuis.
Within touching distance of her 20th anniversary at The Panics, Ania Markham has been Executive Producer at the Amsterdam and Singapore-based film production company since she moved from her native UK at the start of the 00s. Aside from overseeing commercial/original content produced and directed by their individual creative labels, she is also Strategy Partner driving both creative development and new collaborations with partners worldwide. She is also a Mentor for the Next Talent program, initiated by Playgrounds.
Lebinh Luc is partner at Batenborch International, an extensive network of top professionals and worked with a range of companies, from international A brands to disruptive start-ups. She is also COO for LevelUp where she provides in-office recruiting capacity for fast-growing tech companies. She is driven by tying the knot between people, business strategy and organisational culture. Luc will enhance the board with her knowledge of fundraising.
Filmmaker and visual artist Marleine van der Werf has a documentary practice based in Rotterdam (NL). In her artistic research she explores how to embody someone else's perception. Through cinema, virtual reality and multi-sensory technology Van der Werf creates haptic experiences to challenge the understanding of the other and the self. Recurrent themes are embodiment, identity, subjectivity, consciousness and perception. For Playgrounds it is of the utmost importance to have the perspective of an artist in the board.
Playgrounds director Leon van Rooij: "We are happy to welcome these three new members to our board. Their different expertise and point of view create a complete scope for our ambitions the upcoming years. With board members from within the creative industry and a new member that can help us strengthen our fundraising strategy we now have such a massive skillset and network to learn from. Really excited to take the next steps for Playgrounds with my team and our board."