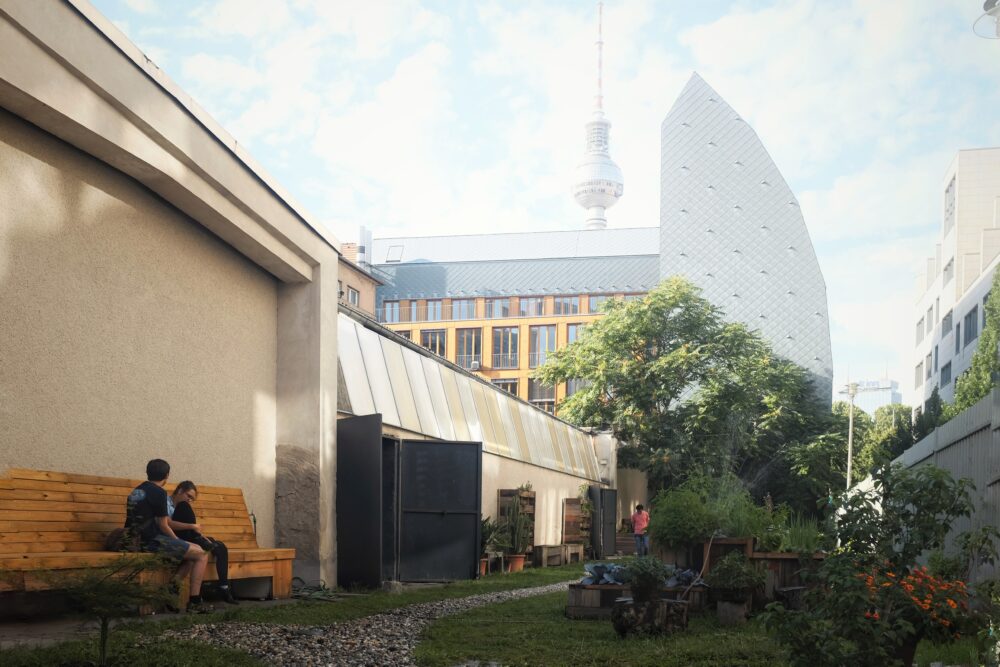 As mentioned, our brand new venue Alte Münze is located right in the heart of Berlin aka the perfect location to explore the German capital. Let's dive into some places to eat, hang around and discover throughout the area.
Don't look further if your looking for a charming cosy spot to grab a bite and have a drink. The Greens is a vegan restaurant that brings a piece of nature to the big city, located within Alte Münze. The menu depends on the season and is assembled with local and biological ingredients. This restaurant is the perfect place for a lunchbreak during The Art Department Berlin.
Do you want to catch the finest breakfast before entering TAD? Pay a visit to Father Carpenter, a rustic place with a lovely court yard which is magical when the sun's out. They are quite packed on weekends so it's recommended to make a reservation. Another place with a beautiful court yard is Mädchenitaliener.
When in need of a pizza, take short walk to BAR Internazionale which is located across the Volksbühne am Rosa-Luxemburg-Platz. This Italian restaurant offers a charming getaway from the sometimes hectic Alexanderplatz.
If you don't mind to travel, one stop further by S-Bahn you can find Hakescher Markt, a place that's rich with restaurants and dining opportunities.
Besides the countless restaurants and cafes, the area around Alte Münze also offers the excellent occasion for some sightseeing.
The oldest neighborhood of Berlin named Nikolaiviertel is located on the other side of the road.  Until the Second World War, the quarter was characterized by taverns, shops, courtyards and tradesmen's workshops. Bombing raids then largely destroyed the area in 1944, and it remained a disused landscape of rubble for many years. The ruined quarter was restored in 1987. With its idyllic charm and many restaurants, cafés and pubs, it's a very popular attraction.
One of the most famous public places of Berlin: Alexander Platz, is a short walk from our venue. It's hard to miss since you can see the iconic Fernsehturm (TV Tower) from almost everywhere.
If you don't want a lot of fuzz and just want to have a chill, pay a visit to James-Simon-Park. A free park where you have the best view over the river (De Spree) and the Alte National Galerie (a museum with art from the 19th century). Don't want to sit in the grass? Don't worry, there are plenty of restaurants and cafes as well.