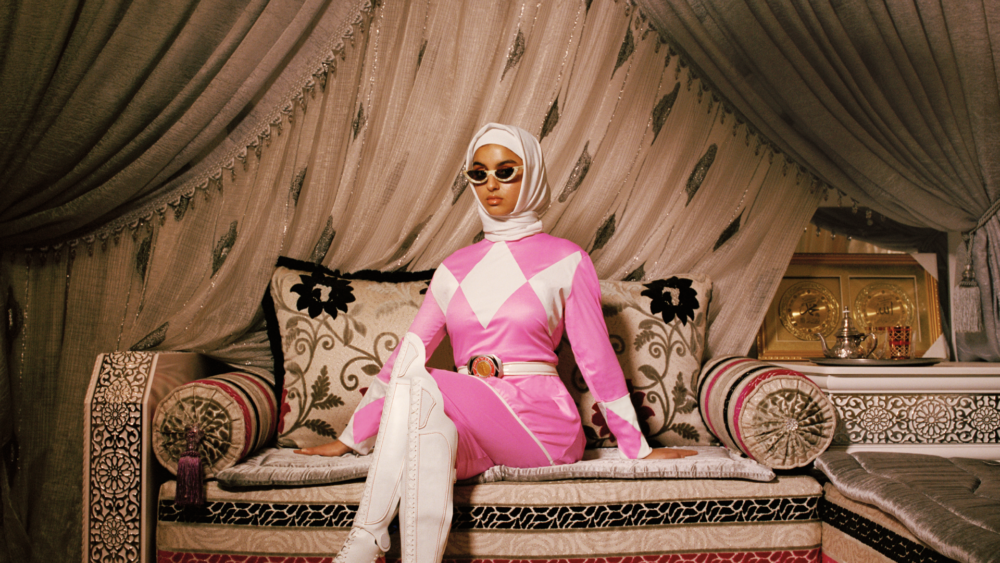 Lois Cohen is an award-winning photographer whose works smash the archetypes, capture the richness of human behavior and shine a light upon the  eccentric and the underdogs. She has photographed campaigns for some of the world's leading brands and magazines, including Adidas, Nike, Daily Paper and Gucci and editorials for Elle, Wonderland, Vogue Italia and Numero Berlin, to name a few. Her always surprising and unexpected juxtapositions make her perfect fit for BLEND, we think!
Lois started translating her imagination into art in her teenage years.  First leaning towards drawing, she later made a switch to photography. This became her tool to confront society with its own pigeonholing, showing an alternative galaxy where playing with paradox is the norm. Her works make viewers question the ideas of what is accepted and what doesn't belong.
Lois garnered acclaim at ADCN for Best Photography, has won Huis Marseille's Best Fanculture Depiction Photographic Award, and was the Young Talent 2018 at SBK Sprouts.
In her freelance and personal projects she often collaborates with stylist and co-creative director Indiana Roma Voss. The creative duo worked for Nike, Indie Magazine and their work 'Metamorphosis' was published in Vogue.
"I like to combine elements that contradict each other, but at the same time tell a story by doing so," she explains in an It's Nice That interview. "I always tend to make everything a little absurd, but still try to give the person I photograph lots of power and grace, no matter how weird or banal of a situation I put them in." Exiting mind to dive into on our very own BLEND stage. We can't wait!