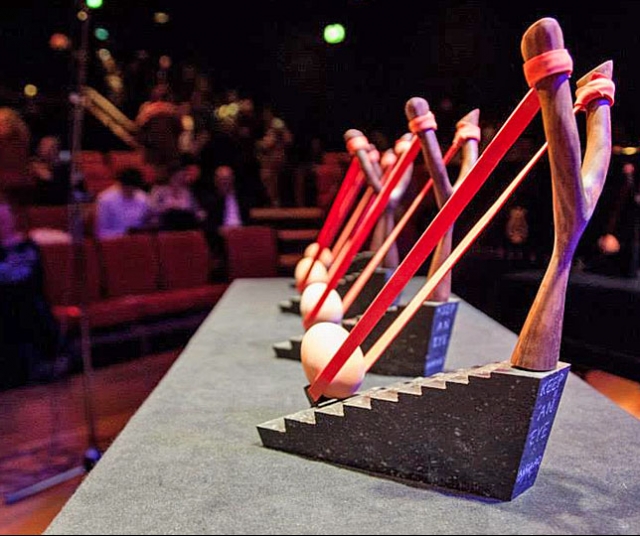 During our festivals and events, and BLEND most certainly makes no exception, we aim at creating a bridge between young creators and established professionals. We often do so with an insightful and inspiring program and networking opportunities. But every now and then we get the chance to do a little more. During BLEND Amsterdam we are simply delighted to host the Keep and Eye Award  Ceremony, putting in the spotlight young cutting-edge talents!
A select group of alumni of the Master Animation (Master Institute of Visual Cultures, St. Joost School of Art & Design) will pitch a project to a jury of industry experts. During the award ceremony the winner of the Keep an Eye Talent Award will be announced and awarded a prize of 6000 euro.
The award is meant as an incentive for the recent graduates of the Master Animation, and the winner will receive a budget to take their project to the next level.
The Keep an Eye Foundation is always 'on the lookout' for aspiring young talent, such as musicians, artists, photographers, designers, filmmakers, and performing and circus artists.
By providing grants, together with the chance of winning prizes, and by co-organising a number of shows and festivals, it enables the aspiring young talent not just to develop their skills, creating new opportunities, but also to achieve their creative goals. The Keep an Eye Foundation additionally focuses on collaborations between different creative disciplines. This way they encourage
students to view their work from a new perspective.