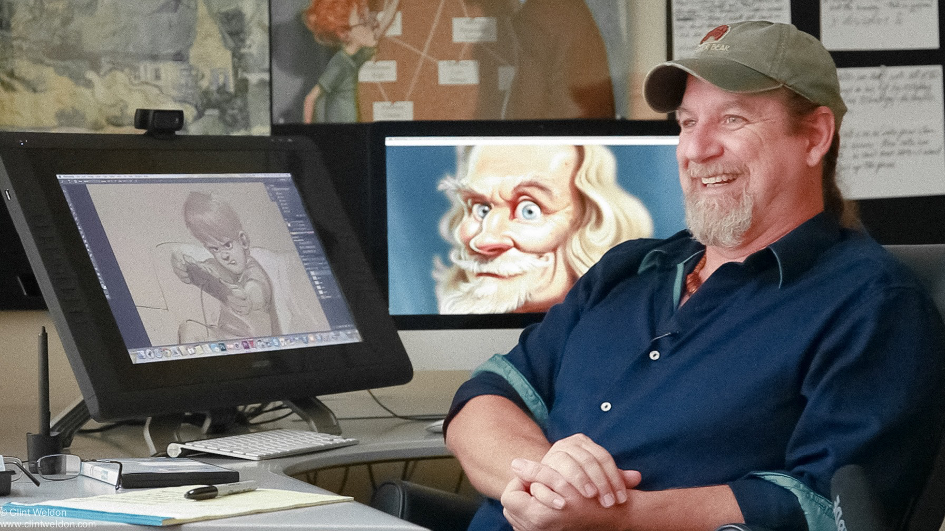 Brace yourself for a fantastic opportunity! Enhance your character design for animation skills! Get specific and exclusive insights directly from the legendary Aaron Blaise.
Join a 2 day intensive workshop in which you can pick the brains of an artist that worked on some of Disney's most loved animations such as Beauty and the Beast, Aladdin, The Lion King, Pocahontas, Brother Bear and Mulan, among others.
Aaron will be there to help you improve anything about character design you might be struggling with from storytelling, anatomy, movement or character's expression. Make use of his 30+ years of character design experience to up your skills with tailored-made hands on advice!
Dates and locations:
30 April + 1 May | A-Lab in Amsterdam | 10.00-17.00 [update 13 April – SOLD OUT] – you can be put on the waiting list. Just send an email to ticketing@weareplaygrounds.nl and we'll inform you if a spot opens up.
12 May + 13 May | Drink and Draw Berlin |  10.00-17.00
Fee: €350 including coffee/tea/water + lunch
Maximum seats: 20 participants per workshop – tickets available here.
Tentative program, all rights reserved.