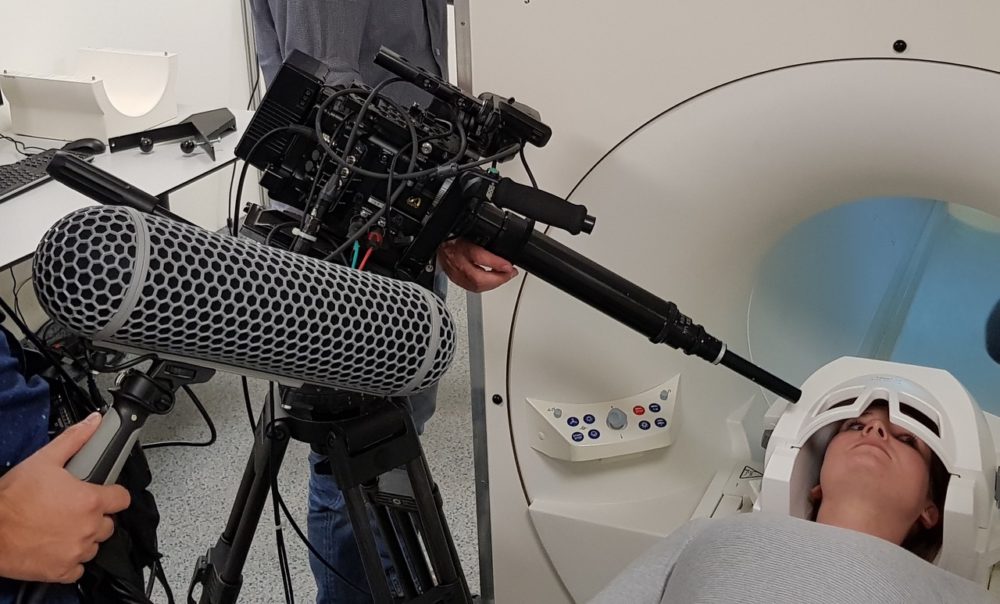 The Living Dead is a multi sensory installation that uses all the senses to create an out-of-body experience. An intimate experience based on true stories of people who feel that they don't exist, the 'living dead'. This installation uses wearables, sound, smell and virtual reality to immerse you in their story. In this 10-minute journey we see a glimpse of how their brains may be the key to the mysteries of human consciousness.
The Living Dead is a collaborative project between international artists and scientists led by filmmaker and artistic researcher Marleine van der Werf (1985, NL/CH) and during STRP she will show an exclusive teaser of this installation. Marleine van der Werf is one of the ACT AWARD winners.
 The Living Dead is a STRP co-production and is made possible and developed within the tailor made talent trajectory Next.
Next is initiated by Playgrounds and supported by PostPanic, Submarine, Solar World Cinema, independent filmmaker Frodo Kuipers, AKV|St. Joost, KLIK animation film festival, Playgrounds and Provincie Noord-Brabant.