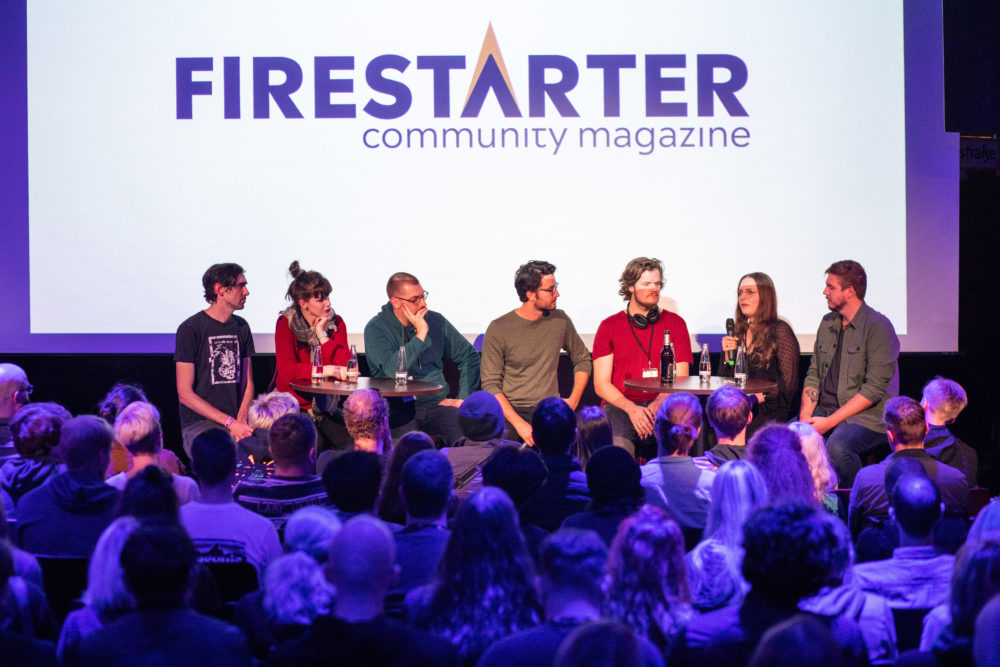 Firestarter Community Magazine has been involved in The Art Department since the first edition in 2017. First with its amazing magazine for the community, progressing to organizing several panels with specific topics, important and current to the industry.
During Online Fest #1 – The Art Department you will be able to watch three different panels. Host of the panels is Banks Boutté of Kitbash3D. Banks has been passionately involved in media revolutions for a decade. As director, producer and entrepreneur, he's dedicated his career to exploring the human experience and interactivity through media. Last year he spoke together with Maxx Burman at Playgrounds.
The topics of the panels are (all rights reserved, tentative program):
Working from home – achieving stability and discipline – with participants Loish (Lois van Baarle), Bastien Lecouffe Deharme and Kiri Ostergaard Leonard
Future of Technology and Creativity – with participants Maxx Burman, Jama Jurabaev and James Cuda.
Art block – how to battle the blank page – with participants Nacho Yagüe, Cristian Chihaia and Pauline Voß.
You can also check out the YouTube of Firestarter Community Magazine for more panel discussions.