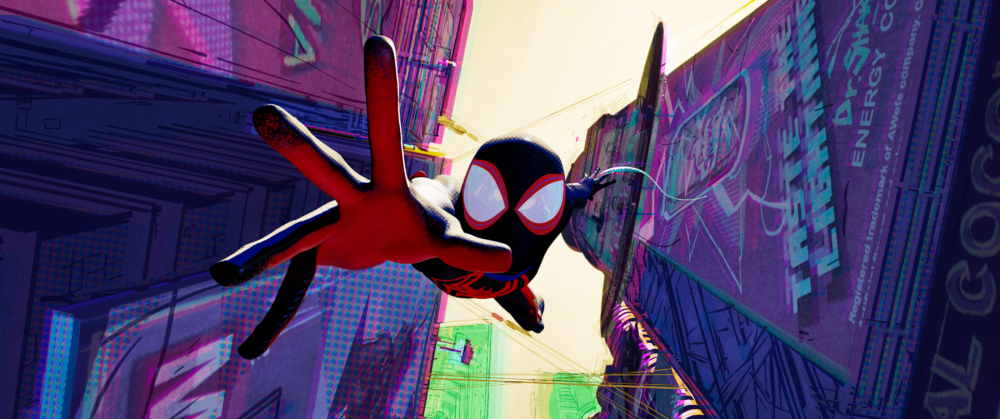 Miles Morales returns for the next chapter of the Oscar®-winning Spider-Verse saga, Spider-Man™: Across the Spider-Verse. After reuniting with Gwen Stacy, Brooklyn's full-time, friendly neighborhood Spider-Man is catapulted across the Multiverse, where he encounters the Spider Society, a team of Spider-People charged with protecting the Multiverse's very existence. But when the heroes clash on how to handle a new threat, Miles finds himself pitted against the other Spiders and must set out on his own to save those he loves most. Anyone can wear the mask – it's how you wear it that makes you a hero. 
Ever since we've heard of this sequel to Spider-Man: Into the Spider-Verse we've been getting giddy with excitement. Add to that the fact that for this special screening we will be joined by the incredible Patrick O'Keefe who will be answering questions and be available for signings, and you will understand why we are totally and utterly over the moon!
Playgrounds friend and guest for several of our events, Patrick O'Keefe is a production designer at Sony Pictures Animation. He most recently lead the art department team on the upcoming Spider-Man: Across the Spider-Verse. He also worked as art director on Spider-Man: Into the Spider-Verse, winner of the 2019 the Academy Award® for Best Animated Feature.Previously, he served as a visual development artist on Sony Pictures Animation's Hotel Transylvania 3: Summer Vacation.
Prior to joining Sony Pictures Animation, O'Keefe has worked on a variety of films, video games, commercials, and television shows. He served as a visual development artist and matte painter on commercials for brands like McDonald's, Kellogg, Kraft, Amazon, and more. He also worked as a background painter on Disney Television Animation's "Big Hero 6: The Series" as well as serving as a concept artist for Electronic Arts video games such as Battlefield 4, Battlefield Hardline, Dead Space 2, and Dead Space 3.
This special screening is organized in collaboration with VIEW Conferences and Pathé Tuschinski.