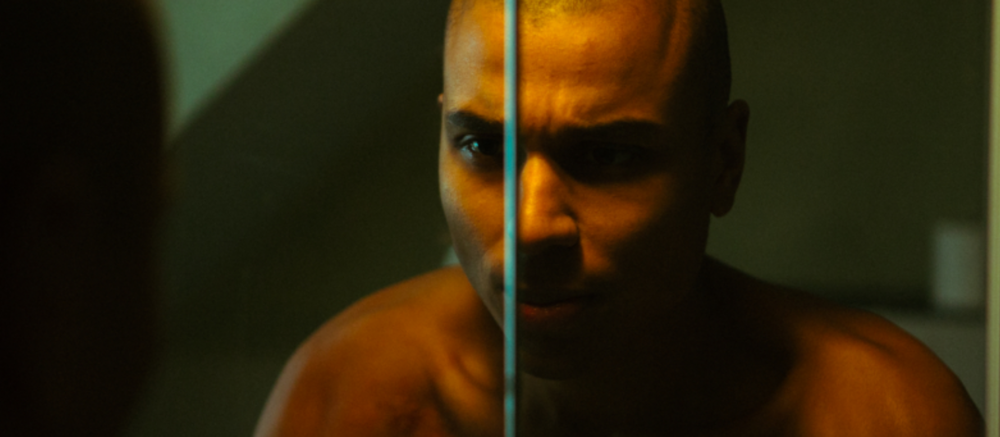 Plagued by suicidal thoughts, 21-year-old Dennis moves back in with his mother Thea in Eindhoven. He is no longer allowed to see his heavily pregnant ex-girlfriend Asha because of a tantrum, and Dennis' impending fatherhood is stirring up a lot of old pain. Sixteen years ago, he witnessed his father's suicide, and with the imminent birth of his own son, the battle between Dennis' inner demons is intensifying.
Returning to his roots in Eindhoven seemed like a good idea at first, but his move proves counterproductive: Dennis' aggressive behaviour rears its head again, pushing him further away from the people he loves.
In desperation, Dennis sees only one way out to unburden his loved ones: he has himself cursed with a voodoo spell cast by a Nigerian priest. The more Dennis' body is consumed by the curse, the clearer his mind becomes: to protect his unborn son, he must make a great sacrifice.
Femi is the intense feature debut from director and former Next talent Dwight Fagbamila, starring an impressive Yannick Jozefzoon as the severely tormented Dennis. Dwight will be present at the premiere to do a Q&A with animation director and illustrator Juliana Erazo, also a former Next talent.
The screening will be subtitled in English.
This screening is part of the Next Talent Program, developed by Playgrounds and supported by BROET, Natlab, St. Joost School for Art and Design, Herrie Film & TV, Submarine Channel, The Panics, BredaPhoto, Kaboom animation festival, Province of Noord-Brabant, Netherlands Filmfund and Netflix.