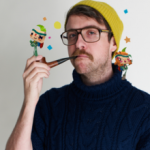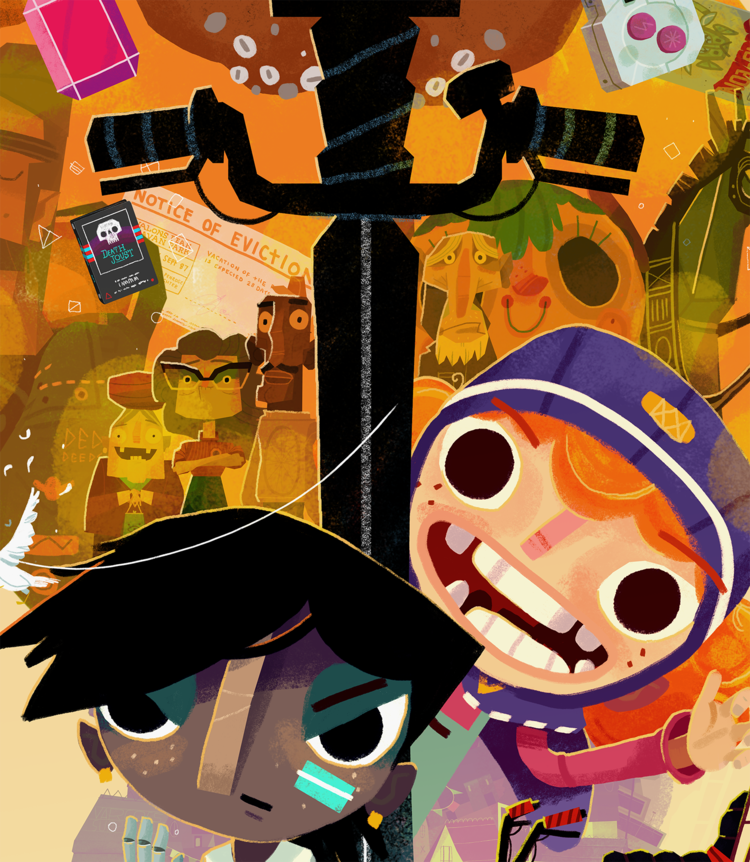 There's little that can't be said about the spectacular achievements of Rex Crowle, and very few words to capture the dimensions of his talents and versatility. He charmed us with Knights and Bikes, LittleBigPlanet and Tearaway, made us fall in love with his comical characters and dazzled us with his artistry. In 2017 we had him as a guest speaker on the stage of our very first The Art Department. In 2019 time for another first as he will be joining the first edition of The Art Department Berlin!
He was awarded the Breakthrough Brit BAFTA Award in 2013 and later snatched more of those British Awards together with his fellow colleagues from Media Molecule for the creation and development of LittleBigPlanet and Tearaway family game.
Rex Crowle has a background in illustration and animation but is mostly valued for his skills in creating memorable characters and settings in his own distinctive aesthetic. He has worked on several projects with the likes of Disney, MTV and the BBC. When his friends formed a new video games studio in 2006, Rex found an opportunity to apply these skills to an interactive medium, and to doodle all over the walls too.