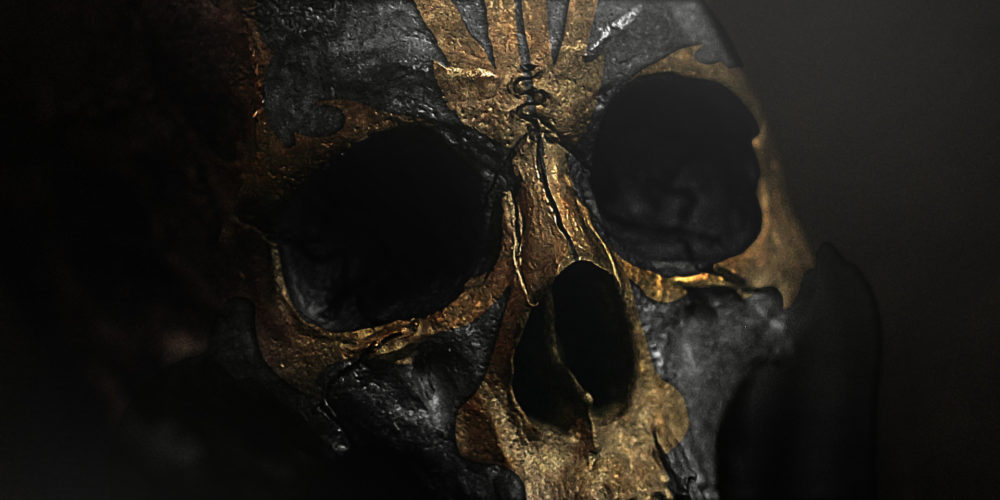 Maxx Burman (Iron Man, Game of Thrones, Destiny) broke away from his decade long career working in the studio system to pursue his own creative endeavors together with Banks Boutté. They now run We Are Fuzzy, the studio behind KitBash3d, the Nintendo Switch game Sleep Tight and currently working on the Sleep Tight feature film, a new tv show, an original graphic novel and their second video game. Maxx took our stage at The Art Department 2019 and we're super happy he can join us for a demo at the online fest Blend on May 15th.
Maxx started his career at 18, at Zoic studios, where he apprenticed under matte painting legend, Syd Dutton. Since then, Maxx as worked on over 150 projects with studios such as Digital Domain, MPC, Sony Imageworks, Psyop, Blur, The Mill and 20+ others. In 2011, his project Portal: No Escape gained viral fame and launched the directorial career of Dan Trachtenberg, who went on to direct 10 Cloverfield Lane with JJ Abrams and Bad Robot. In 2014, he vfx supervised the short film Polis, directed by Steven Ilous, which was the grand prize winner of Break Media's Prototype competition and is now with New Regency – to be produced by David Fincher.
Maxx founded the visual effects boutique Skyward VFX in 2014. The studio quickly gained a reputation for executing high-concept cinematic work. Projects completed in Skyward's first year included cinematics for E3, superbowl commercials, and a VES winning episode of Game of Thrones. In 2016, Maxx joined Elastic as art director, where he lead teams behind title sequences such as Hbo's Westworld and Netflix's The Crown.
Banks has been on the front lines of media revolutions for a decade as a director, producer and actor.
He's been a part of creating experiences with Google, Samsung, Amazon, Call of Duty, Levi's and Syfy. He has hosted shows for Discovery Channel, Travel Channel, History Channel and The KitBash3d Festival for Amazon's Twitch which has become the most watched livestreamed digital arts festival to date garnering over 5 million live viewers. Most recently, he co-founded the premium 3D asset store KitBash3d and, with his video game studio We Are Fuzzy, he Executive Produced the Nintendo Switch video game Sleep Tight.
In this demo, Maxx will be talking about building out a 3d environment in Unreal.