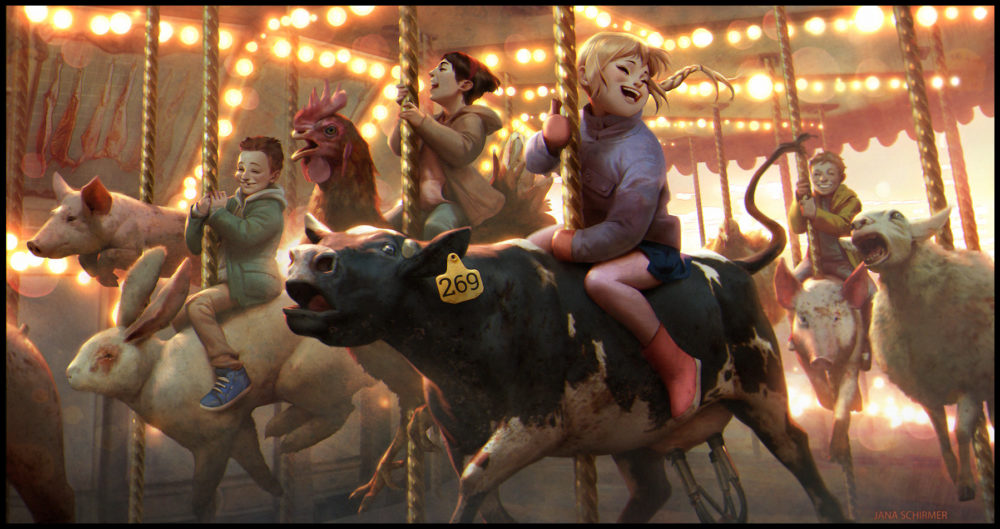 Jana Schirmer is a self-taught German illustrator and concept artist specializing in Character Design. Her extensively detailed digital illustrative work has given her work for some of the biggest fantasy RPG projects such as Legend of the Cryptids and Applibot. She gives workshops and demos globally and continually developing her style as an artist.
After freelancing as a Digital Artist creating illustrations for Marvel Comics and Magic: The Gathering, Jana joined SIXMOREVODKA Art Production House in Germany in 2010 and is now working in the video game industry. Some of her clients include Riot Games, Bioware, Obsidian, Ubisoft, Guerrilla Games, WB Games, Savage/Procreate, and more.
During the online fest of The Art Department Jana joined us for a demo talk.