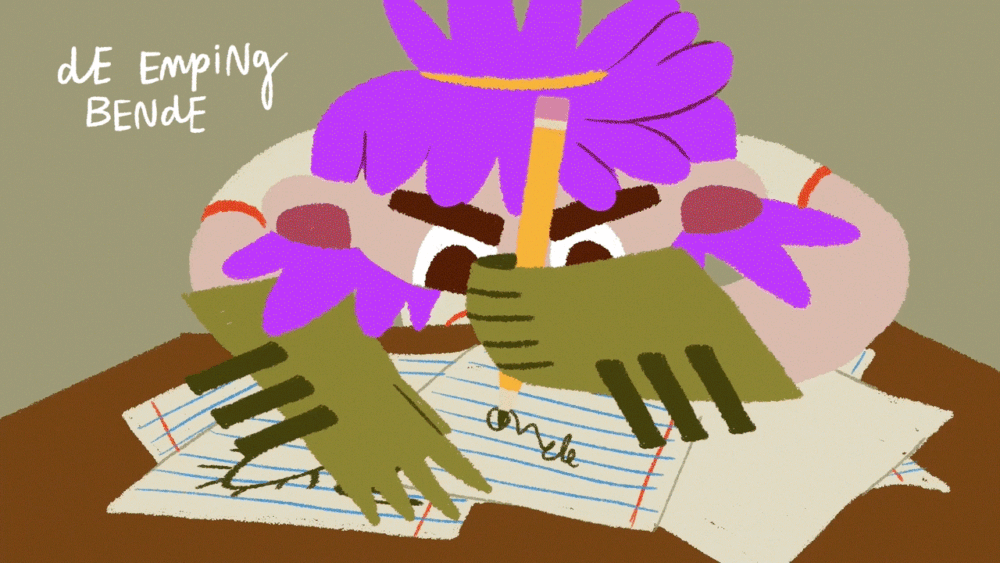 Indah Hijmans is a Dutch-Indonesian illustrator and animator from Rotterdam. Through their projects they always aim to strengthen solidarity and create a sense of immersion and belonging, giving viewers a sustained feeling of delight. In 2023 Indah joined the Next Talent program.
Indah graduated from Delft University of Technology with a BSc in Industrial Design Engineering in 2018, recollected their passion for visual arts quickly after and graduated with honours from the MA Animation in 2022.
Their interests and ambitions scatter all over the place, ranging from collecting picture books to composing music, and from having aspirations for directing their own show De Emping Bende to transforming thorough research into visual essays on queer topics.
Most of their time is either spent filling sketchbooks in museums or figuring out how to incorporate both intersectionality and silly perspectives of how they perceive the ordinary, into their work. 
They were a partner atkomovo and set up a graphic design studio called Atelier Pindakaas.