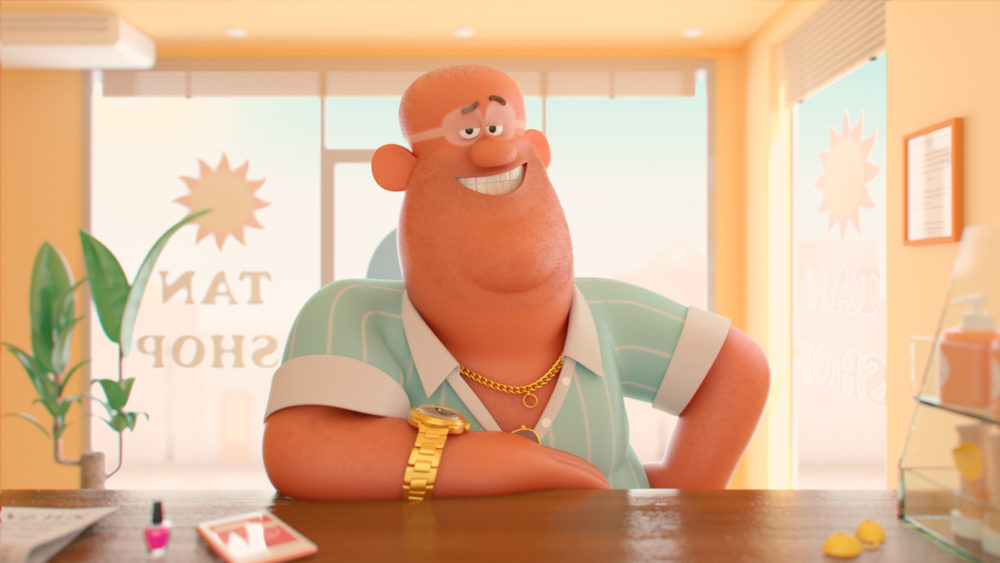 Art&Graft is the name. And it's all in their name: it reflects the philosophy that underpins everything they do. They create exceptional creative concepts wherein they pay attention to the tiniest detail. After have them as guest artists during Playgrounds 2016 edition, we are very excited to welcome them back, this time for The Art Department 2018.
Art&Graft is a London-based, independent, award-winning team of design specialists, animators and producers crafting distinctive visual campaigns for the world's most progressive brands. The studio team works collaboratively from concept to delivery, combining clear, coherent messaging with dynamic visual storytelling that gets noticed.
Skillfully utilizing a blend of 3D techniques and textural, illustrative style they create beautiful short movie-like campaigns like the one for Smarty mobile phone network, Footpatrol x ASICS, Royal Ascot coverage for ITV, The Leafcutter for Costa or Gunpowder for AMV BBDO's new creative showcase.
In 2016 Art&Grafts won a gold award at the Promax BDA for their work on the Boomerang Global Rebrand. They also have been nominated (again) for Best Moving Image at Drum Design Awards and were shortlisted in the film technique category of The 2015 Clio Awards for their VIRGIN ATLANTIC SAFETY FILM. Art&Grafts works with clients like UKTV, BBC, MTV, ITV, Cartoon Network and Puma.
At The Art Department 2018 we'll beyond excited to welcome Mike Moloney, founder & creative director of Art&Graft.
After studying Graphic Design at Camberwell College of Art, Mike began his career directing music videos and commercials. In 2010 he founded Art&Graft, working with global brands and advertising agencies, establishing long term relationships and producing visual campaigns for clients around the world. Specializing in brand strategy and creative execution, Mike's rigorous and thorough process helps bring every client's unique story to life through branding, design and innovative messaging.
Passionate about diversity in design education Mike is a visiting lecturer at design colleges across the UK as well as a regular speaker and judge at awards and festivals in the UK & US.