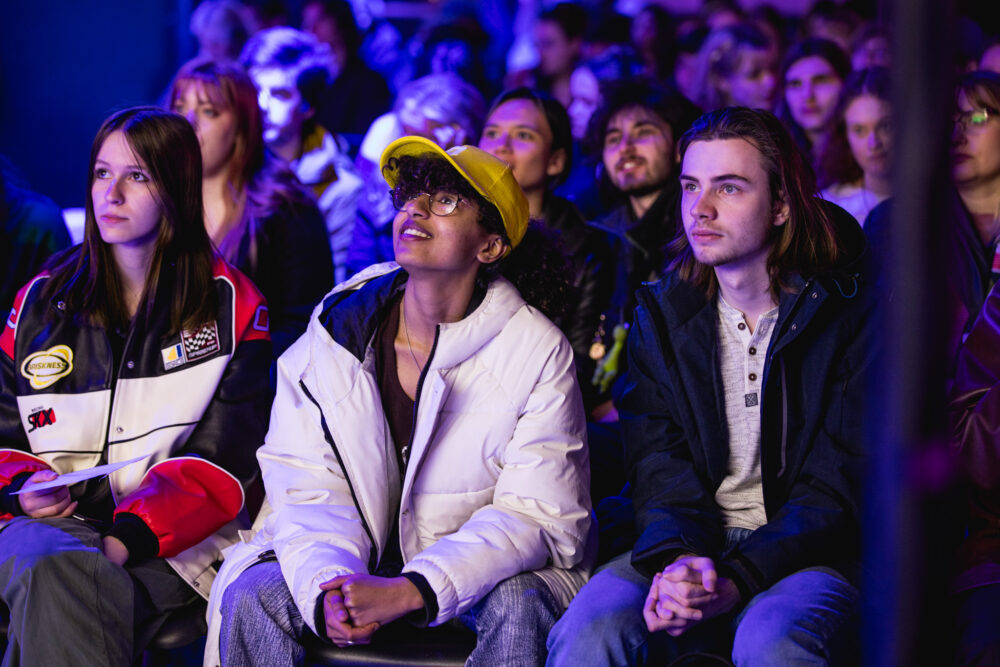 Two cities, 5 stages, 50+ guest artists, 6700 visitors from  32 different countries… these are just some of the numbers that made The Art Department 2023 our biggest and most ambitious experience yet. As always however, when it comes to a Playgrounds event, it's never only about the numbers. Add the tons of inspiration, various connections and countless insights… And of course, our very own signature juju, difficult to capture in words, but absolutely incredible when experienced!
Something old, something new…
2023 saw the come-back of many of the fan favorites and signature formats such as artist talks and demos, panels, expos, the bookshop and Art Market, portfolio reviews, live-sketching sessions, Procreate lounge, partners' booths (including the traditional Wacom tote-bags!).
But there were also quite some new additions to the program such as the Industry Garden (a brand new place to connect with industry professionals), the Artist Studios (ideal for observing amazing artists at work), not to mention our brand new Berlin venue: Alte Munze.
It was also the first time visitors could purchase our specially designed by Loish TAD Hoodies as well as various merchandise products.
It was incredible to once again count on the support of our partners and sponsors. A special shout-out is going towards our principal sponsor Procreate, our partners Drink and Draw Berlin, Wacom, Kinly and MSI as well as Stimuleringsfonds, Provincie Noord Brabant and Cultuur Eindhoven.
And of course, absolutely amazing to welcome back so many of our past visitors but also see and meet a lot of new faces as well!
To wrap up TAD2023 we leave you with the official after-movie. Filmed by Jochem de Vet and Aswin Baaijens, directed by Jochem de Vet. And do keep an eye on this space and our socials because preeetty soon we will start releasing TAD2023 talks on our RePlay channel! Best way to catch up with the ones you've missed.
As we say goodbye to this year's edition, we also say hello to the 2024 one! Let the count-down begin because the Super Fan tickets are up for grabs! We have a very limited number so don't wait too long with securing yours!